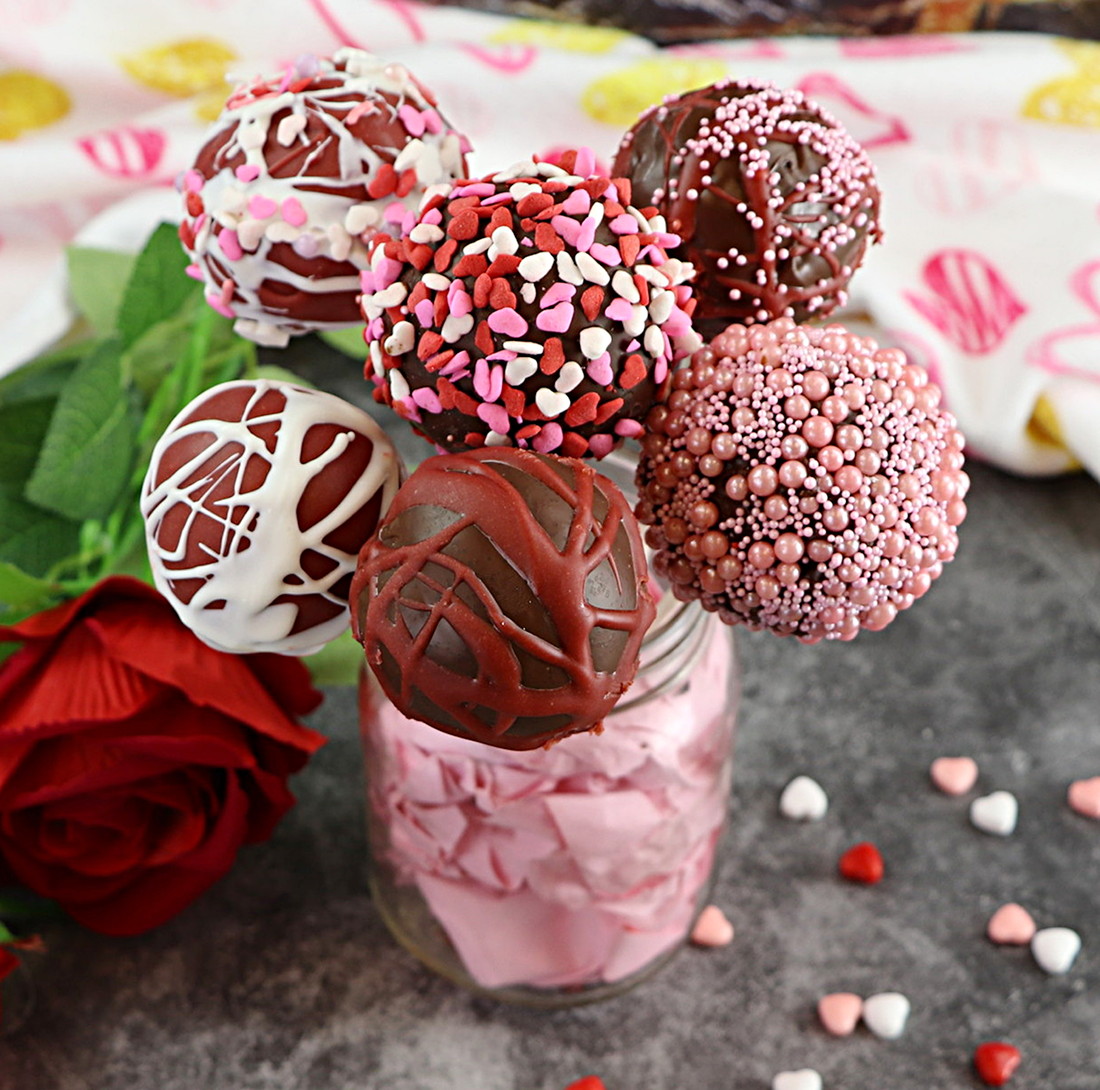 Prep Time
1 hr
Cook Time
25 mins
Total Time
1 hrs 25 mins
Instructions:
Preheat oven to 350°F. Butter a line bottom of a 8x8 cake pan with parchment paper and set aside.

In a medium mixing bowl, beat eggs, sugar and vanilla together until creamy. Set aside

In a large mixing bowl, combine flour, salt, baking powder, baking soda, sugar, cocoa powder.

Add the egg mixture, milk and melted butter into the flour mixture and stir until smooth.

Pour batter onto baking pan and bake for 25-30 minutes. Once baked, remove from oven and let it completely cool on a wire rack.

Crumble up the cake and add frosting and mix until completely incorporated. Mixture should look like cookie dough.

Scoop the cake dough using a cookie scoop and roll into balls. Put the cake balls in a wax lined baking sheet and refrigerate for 2 hours.

To create the coating: melt the chocolate of your choice in a heatproof bowl over a simmering pot of water.

Remove the cake balls from the fridge. Dip one end of the lollipop stick into the melted chocolate and put it in the middle of the cake ball and let chocolate harden for 2 minutes. Repeat this method of the rest of the cake ball.

Now dip the cake ball into the melted chocolate and cover completely. Add in the sprinkles of your choice before the chocolate dries. Allow the cake pop to dry by sticking the lollipop into a foam or styrofoam block or set on a wax lined baking sheet. Repeat this process for the rest of the balls. Enjoy!

Option: Melt white chocolate and add food coloring and drizzle onto the cooled chocolate covered cake pop to decorate.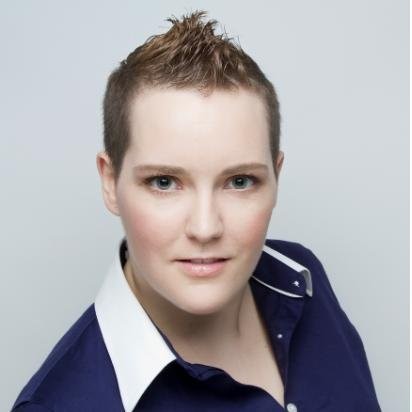 About Jodi MacKinnon (QFG)
Qualifirst's COO, Jodi loves cooking and baking, taking raw ingredients and turning them into something that is absolutely delicious, with just the right flavour balance, is one of her favourite pastimes.