Middle Eastern Six Grain Salad Recipe
A Middle Eastern salad with lots of fresh-herb flavour made with a unique blend of six grains including wehani rice, rye berries and brown rice. It's delicious with roast chicken, grilled lamb kebabs or pork tenderloin.
by Jodi MacKinnon (QFG)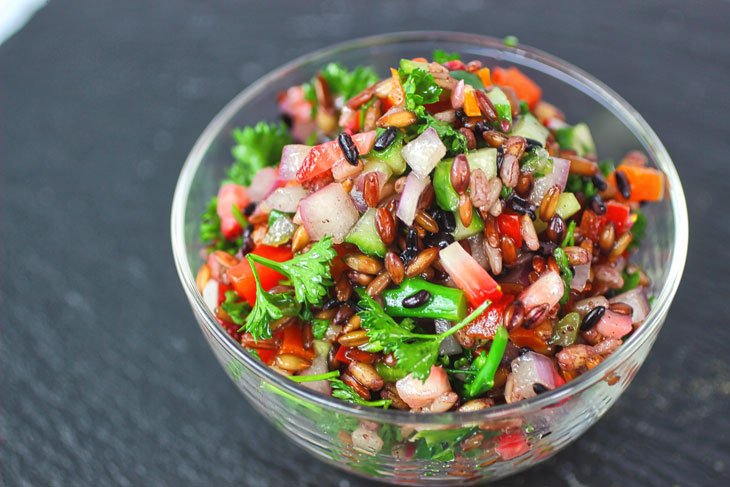 Prep Time
20 mins
Cook Time
40 mins
Total Time
1 hr
Ingredients:
Salad
2

cups

Six Grain Medley Rice

5

cups

water

1/2

cup

red onion

(finely chopped)

1

cup

English cucumber

(chopped)

Seeds from 1 pomegranate

1/4

cup

cashews

(chopped)

1

clove

garlic

(finely chopped)

1/2

cup

fresh basil

(finely chopped)

1/4

cup

parsley

(finely chopped)
Instructions:
Rinse the rice under cold water until there's no starch running out of it.

Put the rice and water in a pot and bring to a boil over high heat. Reduce the heat to low, cover and cook for 35 to 40 minutes. Let the rice cool completely. This can be done a day in advance.

Combine the rice and salad ingredients in a bowl and season.

Whisk together the salad dressing ingredients and pour over the salad. Toss and serve.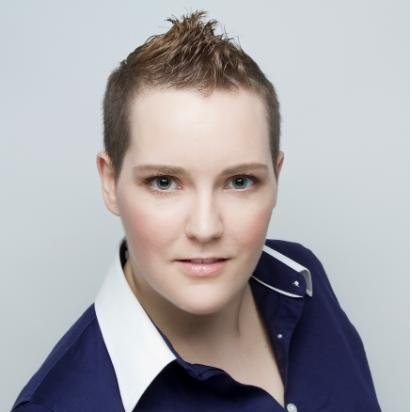 About Jodi MacKinnon (QFG)
Qualifirst's COO, Jodi loves cooking and baking, taking raw ingredients and turning them into something that is absolutely delicious, with just the right flavour balance, is one of her favourite pastimes.