Grain Salad with Miso-Orange Marinated Nuckhen
A gorgeous vegan salad as a starter or a healthy meal. It's packed with protein from grains and the tender, meat-like protein nuckhen. Its fresh citrus flavour invigorates the taste buds.
by Jodi MacKinnon (QFG)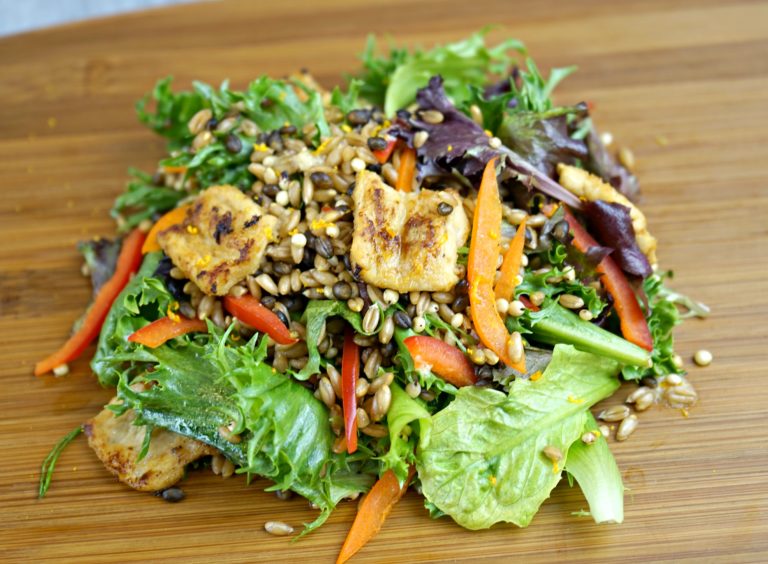 Ingredients:
Grain Salad
1/2

cup

farro

1/4

cup

black barley

1/4

cup

sorghum

2

cup

arugula

(washed and dried)

1/2

cup

red or orange peppers

(sliced)

1

orange

(zested)
Instructions:
Whisk the miso, maca and orange juice together in a bowl and add the nuckhen. Marinate for a minimum of 30 minutes.

Put the farro, black barley, and sorghum in a small pot and cover with cold water. Bring to a boil and simmer for 20 minutes, or until the grains are tender. Drain the grains and chill.

Prepare the dressing by whisking together the white wine vinegar and blood orange extract in a small bowl. Slowly whisk in the olive oil and season.

Drain the nuckhen. Heat the grapeseed oil in a small pan over medium-high heat. When hot, add the nuckhen and sear it on all sides. Reduce the heat if it starts to burn.

In a large bowl, toss the cooked grains, arugula, and peppers with the dressing. Top with the nuckhen and garnish with grated orange zest.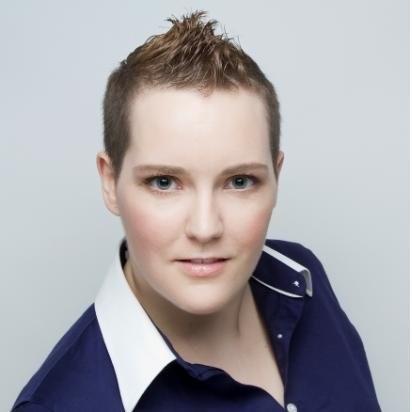 About Jodi MacKinnon (QFG)
Qualifirst's COO, Jodi loves cooking and baking, taking raw ingredients and turning them into something that is absolutely delicious, with just the right flavour balance, is one of her favourite pastimes.