David's Peri Peri Sauce
The heat gets turned up when you add David's Peri Peri Rub to this sauce made with charcoal-grilled vegetables. The flavours pair perfectly with roast chicken or grilled meat.
by Ray Martin (QFG)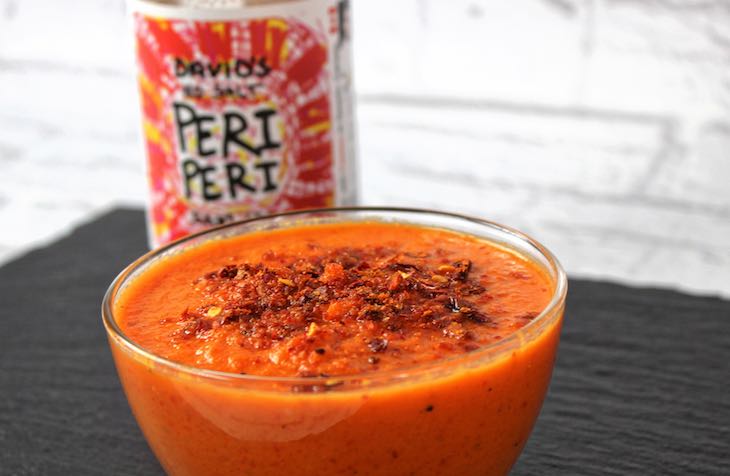 Prep Time
15 mins
Cook Time
40 mins
Total Time
55 mins
Course: Mains
Cuisine:
Servings: 1 3/4 Cups
Calories: 0
Instructions:
Put peppers and onions in a food processor and puree.

Add garlic, 1/4 cup lemon juice, 2 Tbsp red wine vinegar, zest of 1 lemon, oregano, pepper and David's Peri Peri Rub and process.

Transfer the sauce to a medium saucepan and add the bay leaf.

Simmer, over medium-low heat for 20 minutes.

Remove the bay leaf and cool the sauce.

Return to the food processor and add 1/4 cup lemon juice, 2 Tbsp red wine vinegar, and zest of 1 lemon and puree.

Slowly add the olive oil to emulsify.

Serve with roast chicken, kebabs, grilled meat or fish.