Your customers love the unique rubs and marinades you use on your meats. And if you're anything like the other butchers we work with, you love making them and coming up with new ones.
We shop marinade and rub ingredients to butcher shops across Canada from our warehouses in Toronto and Vancouver.
Better ingredients mean they, like you, can turn those ingredients into pretty spectacular stuff.
So use some of these in your marinades and rubs. Your customers will notice, and they'll ask for more.
The best ingredients for rubs and marinades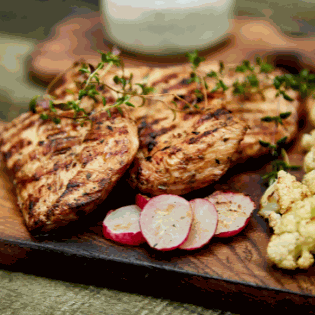 Make your own unique finishing rub, then stock your shelves with it. A creation all your own, your customers won't be able to get it anywhere else.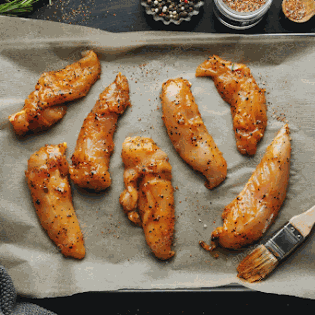 Add a dash of black truffle oil to your poultry marinade, and your customers will be back for more tomorrow. The flavour will be unforgettable.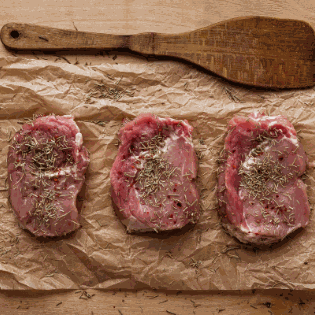 The finest pepper in the world! They bring a deep, rich, earthy flavour and aroma with slightly fruity notes and a mild, quickly dissipating heat to marinades and rubs. They pair well with David's smoked paprika in marinades.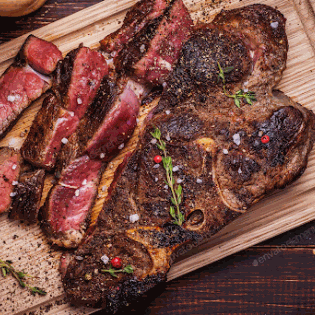 Seared steak is at its best when cooked with Rougie Duck Fat. You know, but do your customers? They will when you start carrying it and tell them about the rich, silky flavour that comes with it. And they'll love that it only comes from Quebec.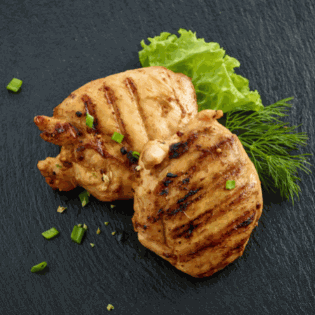 You use apple cider vinegar in so many marinades, from steak to pulled pork. David's Apple Cider Vinegar comes straight from Ontario orchards and supports local farms through the growing season.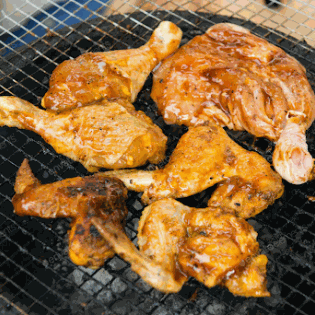 The secret ingredient in your chicken marinades should be this sweet, thick Indonesian soy sauce. New flavours can sometimes taste deliciously familiar, and that's exactly what your customers will get from any of your marinades made with these deep and complex flavours.
Your customers might also appreciate some green peppercorns for Steak au Poivre or some black truffle paste to finish their meat immediately before serving.


Between the marinades and rubs you make yourself and the unique ingredients you put on your shelves, your butcher shop will be the only place they need to go for dinner supplies all week.


Your butcher shop's customers love buying marinated meats. It saves them a bunch of time and work, and it lets them explore flavours they might never think to combine themselves.


They trust you because you're a local artisan. They trust you because you use local ingredients whenever possible. You can save time on your marinades and still give your customers the local love they're used to.


Best Canadian BBQ Sauces


David's Carolina BBQ sauces are the perfect premade marinades for your butcher shop. They're Canadian. They're delicious. And the price is perfect for your customers (and, of course, you!). For you, there's no measuring or mixing. Just marinate your meats and watch your customers come through the doors with mouths watering.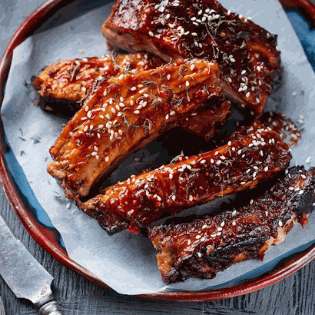 David's Maple Carolina BBQ Sauce
The buttery-caramel sweetness of maple enriches the apple cider vinegar, authentic herbs de Provence-crafted sauce giving rise to the perfect balance of rich and tangy and smooth sweet flavour.
Marinate your most popular cuts with it. Get it on your shelves and encourage your customers to slather it on pork, beef, and poultry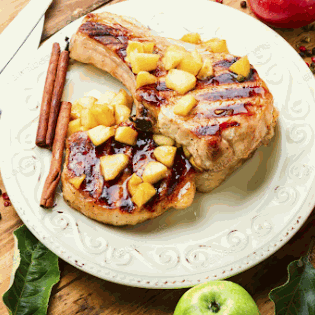 David's Spicy Carolina BBQ Sauce
Bring on the heat with this summer favourite. The same rich, tangy, slightly sweet flavour Canadians love from David's Carolina BBQ sauce with a nice kick in the tastebuds from cayenne and chili peppers.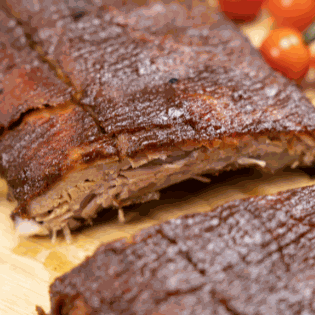 David's Dijon Carolina BBQ Sauce
Pork and mustard go together like peanut butter and jelly, and for good reason. This BBQ sauce is packed with flavour and makes pork ribs or pulled pork like you won't believe. Challenge your customers to replace the yellow mustard they put on their hotdogs with this world-class sauce.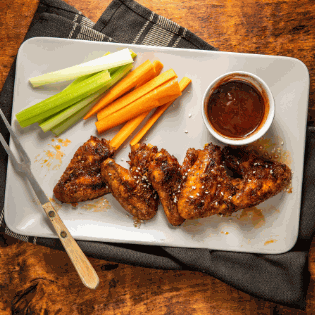 David's Teriyaki Carolina BBQ Sauce
The perfect mix of tangy sweetness and acidity is provided by a good BBQ sauce, with the added savoury teriyaki flavour. It's good and thick, and you can add your own touch with a bit of tomato paste or agave for the chicken marinating in your display window.

Give these a try. They're waiting in our Toronto and Vancouver warehouses for your order right now.


Your customers want local. Give them local.


For your customers, it means supporting business owners, like you, who live in the community. It means supporting local jobs. Supporting their friends.


The more local you can give them, the more they'll come back.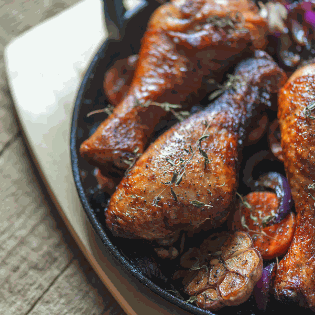 This Canadian Berbere spice blend adds something special your customers will want to know more about. It's made of cayenne, paprika, ginger, coriander, nutmeg, garlic, cloves, cinnamon, and allspice, all in the perfect amounts.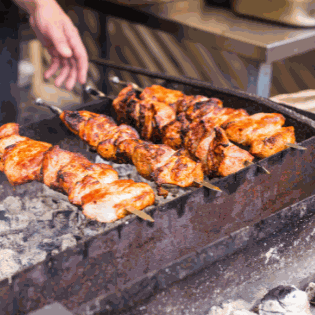 David's smoked paprika is 100% Canadian and full of flavour. The pimento peppers get the full treatment, smoked over oak and ground to a wonderfully fine powder. It's the paprika your customers want.

Make Your Own Marinade
You have your own secret recipe, and it's probably super delicious.
Get the ingredients you need to spice it up even more from our warehouses in Vancouver and Toronto today.
Have fun experimenting with all the new flavours! It's exactly what your local community wants. Discover more ingredients to make your butcher shop stand out here.