Traditional Black Forest Cake
Guinette brandied cherries make this traditional Black Forest Cake special.
by Jodi MacKinnon (QFG)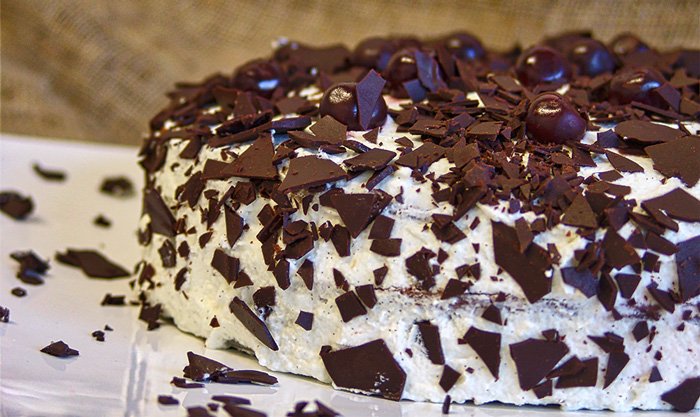 Instructions:
Preheat an oven to 350ºF. Grease a 12" cake pan.

In a stand mixer, beat the egg whites with a pinch of salt to soft peaks.

In another bowl, whisk together the egg yolks, sugar, and vanilla sugar.

Whisk in the milk, cacao, flour, baking powder, and cinnamon.

Fold in the egg whites.

Pour into the prepared pan and bake for 30 minutes or until a cake tester comes out of the centre clean. Cool completely and slice horizontally into three layers.

In a stand mixer, whip the cream with the icing sugar and vanilla to stiff peaks.

Drain the cherries and reserve the juice.

Brush the first cake layer with the juice and cover with whipped cream. Press some cherries into the cream. Repeat for another layer.

Frost the outside of the cake with whipped cream and garnish with chocolate shavings and cherries.

Refrigerate before serving.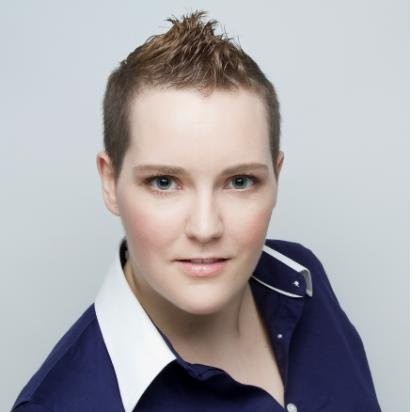 About Jodi MacKinnon (QFG)
Qualifirst's COO, Jodi loves cooking and baking, taking raw ingredients and turning them into something that is absolutely delicious, with just the right flavour balance, is one of her favourite pastimes.