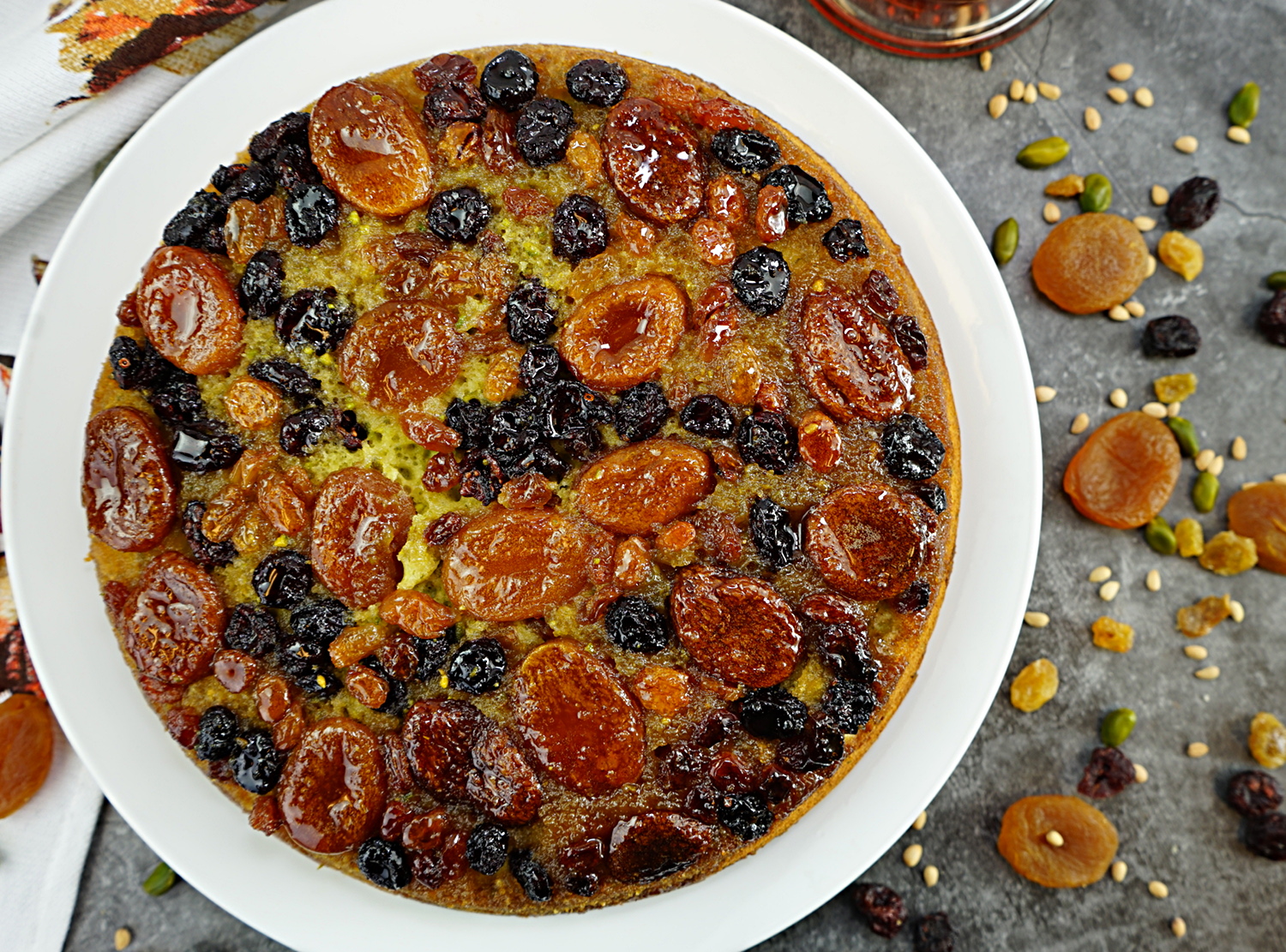 Prep Time
20 mins
Cook Time
30 mins
Total Time
50 mins
Instructions:
Preheat oven to 375°F

If the honey is not runny enough. Warm honey in the microwave for 30 seconds. Pour the honey into a 9 inches round baking pan or 8x18 inch square baking pan.

Place the dried fruits (apricot, cherries, cranberries and raisins) on top of the honey and set aside.

In a food processor, process the pistachios until finely grind. Set aside.

In a large bowl, add the dry ingredients, combine the mahleb powder, pistachios, flour, baking powder, baking soda and salt. Mix and set aside.

In a separate bowl, cream the butter and sugar until smooth. Add in the eggs and milk and stir until well incorporated.

Transfer the wet mixture to the dry ingredients. Stir until combined.

Pour the cake batter on the dried fruit and spread it gently without disturbing the bottom fruit layer. Tap the pan 2-3 times to remove any air bubbles.

Bake for 30-40 minutes until the cake is golden and the honey is bubbling on the sides.

Remove from the oven and let it rest for 15-20 minutes before overturning on the plate. Run a knife around the side of the pan to loosen cake.


Place a heatproof plate over the pan and turn the plate and pan over. Leave the pan over the cake for 5 minutes so the honey topping can drizzle over the cake.

Remove the pan and cool for 30 minutes.

Serve warm or cool.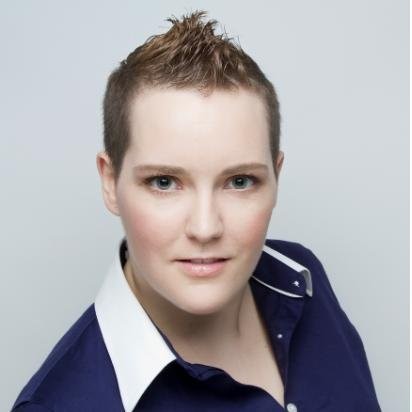 About Jodi MacKinnon (QFG)
Qualifirst's COO, Jodi loves cooking and baking, taking raw ingredients and turning them into something that is absolutely delicious, with just the right flavour balance, is one of her favourite pastimes.