THE PALEO LIFESTYLE
Referred to as the caveman or hunter/gatherer diet because it's more a way of life than a diet. There's no portion control or calorie counting. Followers eat a diet rich in grass-fed meats, fish and shellfish, fresh fruits and vegetables, eggs, nuts and seeds, and healthy oils. Paleo living means staying clear of refined sugars, dairy, cereal grains, legumes (including peanuts), potatoes, refined vegetable oils, salt and processed foods. The general premise is to avoid any food not consumed by our ancestors. Quite simply, avoiding processed foods.
PALEO SNACKING:
Moderation is the key to all Paleo snacking. Enjoy nuts like Macadamia and Pecans or dried fruit like Sundried Turkish Apricots or Freeze-Dried Raspberries on their own. For long hikes or bike rides, create a custom trail mix and add coconut chips and Cocoa Nibs for deep chocolate flavour without the sugar. Use David's Za'atar Rub to season cauliflower and roast until golden for a delicious vegetable snack while watching a movie.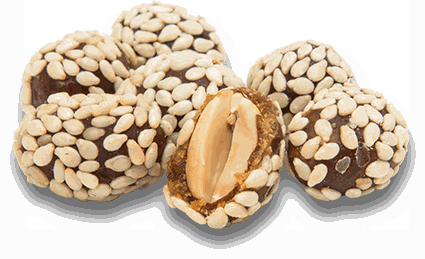 OMEGA THREE BOOST
Increasing consumption of beneficial fatty acids is a cornerstone of the Paleo diet. Make homemade energy balls to grab and go using organic
Flaxseed and Chia Seed. Create easy and elegant appetisers by garnishing fresh oysters with a squeeze of lemon and Black Lumpfish Caviar or wrap a ripe cherry tomato with a fresh basil leaf and a White Anchovy Fillet. Use rich and flavourful Duck Fat for searing meat.