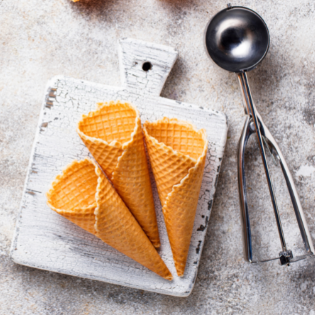 Biscuits, Tarts, Shells, Cones
Impress your guests with your culinary visions using these tarts and cones! Coming from La Rose Noire, a world-renowned institution of chocolate plating, your desserts will indeed be appreciated for its beauty and decadence. Make sophisticated treats that won't take you forever.

In-Stock at our Toronto and Vancouver Locations.
Next Day Delivery in GTA and Metro Vancouver.
FREE DELIVERY ON ORDERS OVER $50.

Browse the catalog on your mobile device.
Enter your email address below and receive the exclusive link!
Biscuits, Tarts, Shells, Cones