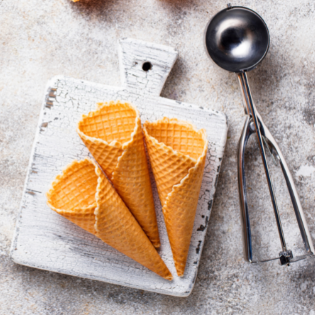 Biscuits, Tarts, Shells, Cones
Impress your guests with your culinary visions using these tarts and cones! Coming from La Rose Noire, a world-renowned institution of chocolate plating, your desserts will indeed be appreciated for its beauty and decadence. Make sophisticated treats that won't take you forever.

Actual date will be added here.
In-Stock at our Toronto and Vancouver Locations.
Next Day Delivery in GTA and Metro Vancouver.
FREE DELIVERY ON ORDERS OVER $50.