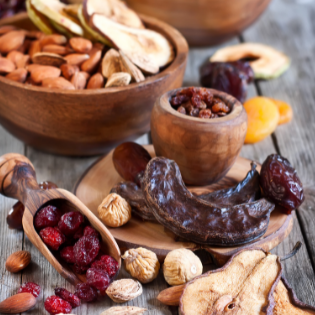 Dry Fruits, Vegetables
Welcome a diverse party of guests, regardless of their preferred diets with these super healthy fruits and vegetables! Flavours and nutrients are preserved intact thanks to the freeze-drying of mushrooms and other whole foods like citrus and tropical fruits turned to powders. Or if you prefer the traditional method of moist-drying, we have that, too. Sugar-coated candied fruits are a healthy treat, as well, with fruit powders that take your dishes to the next level! Take care of your patrons' health by serving superfood and vegetables that are not only nourishing and palatable but also cost-effective!
In-Stock at our Toronto and Vancouver Locations.
Next Day Delivery in GTA and Metro Vancouver.
FREE DELIVERY ON ORDERS OVER $50.

Browse the catalog on your mobile device.
Enter your email address below and receive the exclusive link!