Yuzu Curd Tart Recipe
A cross between a lemon and tangerine, this citrusy Japanese fruit gives an Asian twist to a classic French lemon tart. A bright, delicious dessert.
by Jodi MacKinnon (QFG)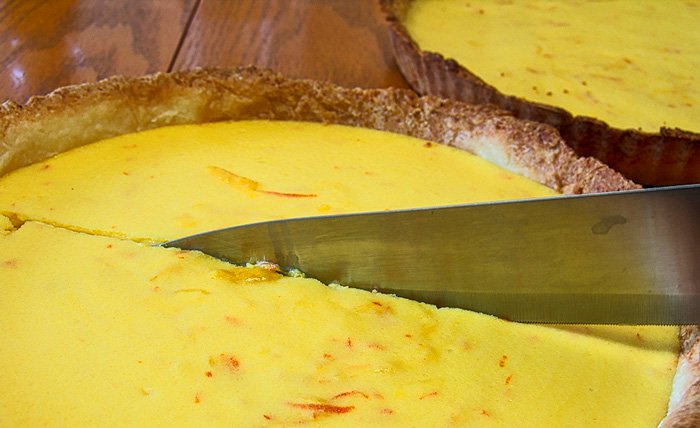 Ingredients:
1 1/4

cups

all-purpose flour

1/2

cup

plus 2 Tbsp granulated sugar

Pinch of

salt

1/2

cup

unsalted butter

(cubed)

2-3

tablespoons

ice water

3

large

eggs

2

egg

yolks

1/2

cup

yuzu juice

2

tsp

lemon peel

(grated)

2

tsp

tangerine peel

(grated)

1/3

cup

unsalted butter

(cubed)

Whipped cream

(35%)

Fresh mint
Instructions:
In a food processor, combine the flour, 2 tablespoons sugar, and salt and pulse to combine. Add butter and pulse until mixture forms coarse crumbs.

Add water and pulse until dough comes together.

Press into 9" tart shell with removable bottom and refrigerate for 30 minutes.

Preheat oven to 400°F.

Line shell with foil and fill with pie weights and bake for 15 to 20 minutes, until edges turn golden. Remove the weights and foil and bake until golden brown, about 10 minutes. Let cool.

In a double boiler, whisk together eggs, egg yolks, remaining sugar, yuzu juice, and grated citrus peel. Cook, whisking, until curd is thick enough to coat back of a spoon, about 15 minutes.

Remove from heat and whisk in the butter until melted. Let cool.

Preheat oven to 325°F.

Pour cooled filling into the tart shell and bake just until filling is set, about 12-15 minutes.

Let cool to room temperature then refrigerate until cold about 4 hours.

Serve garnished with whipped cream, berries, and mint.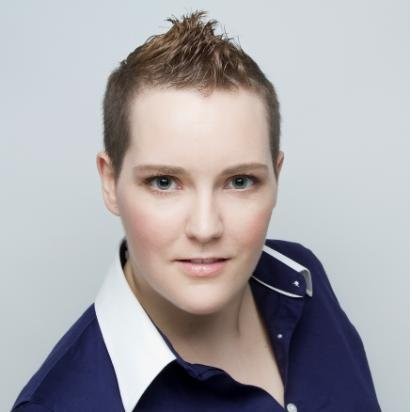 About Jodi MacKinnon (QFG)
Qualifirst's COO, Jodi loves cooking and baking, taking raw ingredients and turning them into something that is absolutely delicious, with just the right flavour balance, is one of her favourite pastimes.