"St-Valentine" Spicy
Win hearts with this modern dessert made with fresh raspberries, pink peppercorns, and spicy caramel
by Jodi MacKinnon (QFG)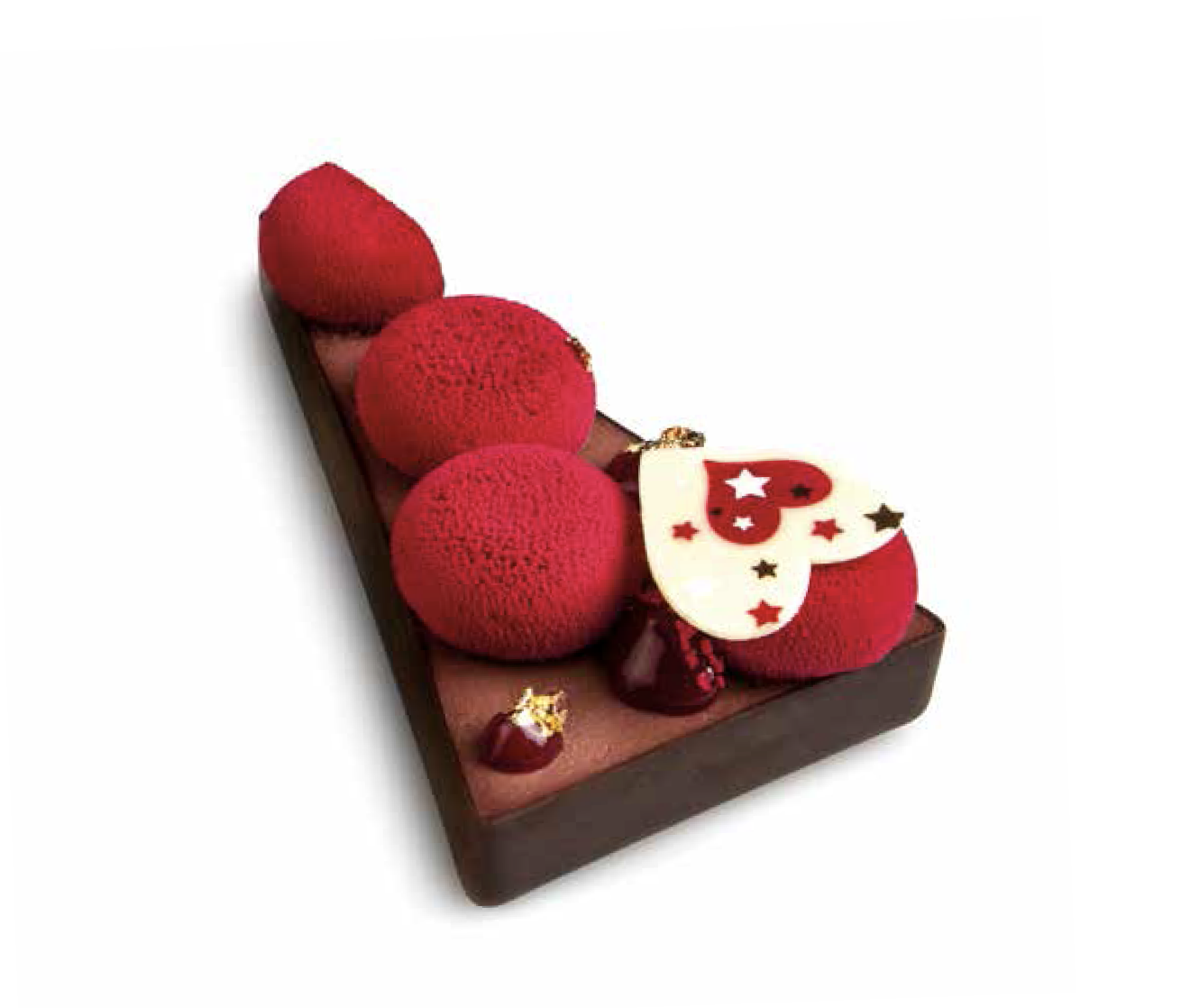 Instructions:
Chocolate Sponge Cake
Preheat an oven to 180º C. Butter and line a baking pan with parchment.

In a double boiler, melt the chocolate couverture, and let cool slightly. Separate the egg whites and yolks.

In a mixer, beat the butter and icing sugar together until light and fluffy. Add the melted chocolate and egg yolks and beat for 5 minutes. Beat the egg whites with the sugar.

Gently fold the egg whites and flour into the chocolate mixture. Pour into the prepared pan and bake until just set.
Spiced Soft Caramel
In a pot combine the cream, five-spice, vanilla, baking soda, glucose, and half the sugar. Bring it to a boil over medium-high heat. Remove from heat and let steep for 10 minutes. Strain.

Caramelise the remaining sugar at 170ºC. Deglaze with the flavoured cream. Heat to 110ºC and whisk in the salt. Add the chocolate and butter and whisk until emulsified. Chill for 24 hours.
Spiced Milk Chocolate Namelaka
In a double boiler, melt the chocolate. Soften the gelatin in cold water and squeeze out excess water.

Combine the milk, five-spice, and glucose in a pot over medium heat and bring to just under a boil. Whisk in the gelatin until dissolved, and whisk into the melted chocolate. Add the cream and chill. Whip.
Pink Peppercorn Raspberry Compote
In a pot over medium heat combine the raspberry puree and ground pink peppercorns and heat to 40ºC.

Combine the sugar and pectin and whisk into the puree and continue to heat to 80ºC. Add the honey and bring to a boil.

Soften the gelatin in cold water and squeeze out the excess water. Whisk into the hot puree to melt. Stir in the fresh raspberries. Pour into small, silicone pomponette moulds. Refrigerate and then freeze.
Assembling
Cut and fit the sponge cake into the chocolate deltas. Top with a layer of the spiced soft caramel and then fill the delta with the namelaka, smoothing the surface.

Spray the pomponettes red and place decoratively on the delta. Decorate with chocolate hearts.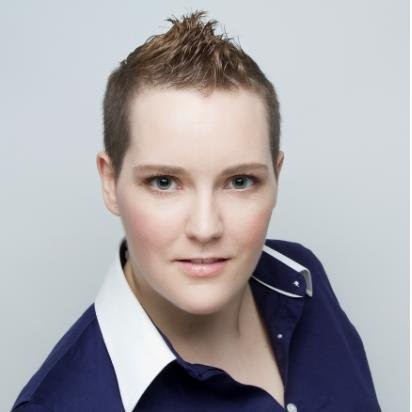 About Jodi MacKinnon (QFG)
Qualifirst's COO, Jodi loves cooking and baking, taking raw ingredients and turning them into something that is absolutely delicious, with just the right flavour balance, is one of her favourite pastimes.