Squid Ink Pasta with Cherry Tomatoes and Dinosaur Kale
A company-worthy meal that can be on the table in 30 minutes. The squid ink pasta makes a stunning presentation tossed with tomatoes, greens and feta cheese.
by Jodi MacKinnon (QFG)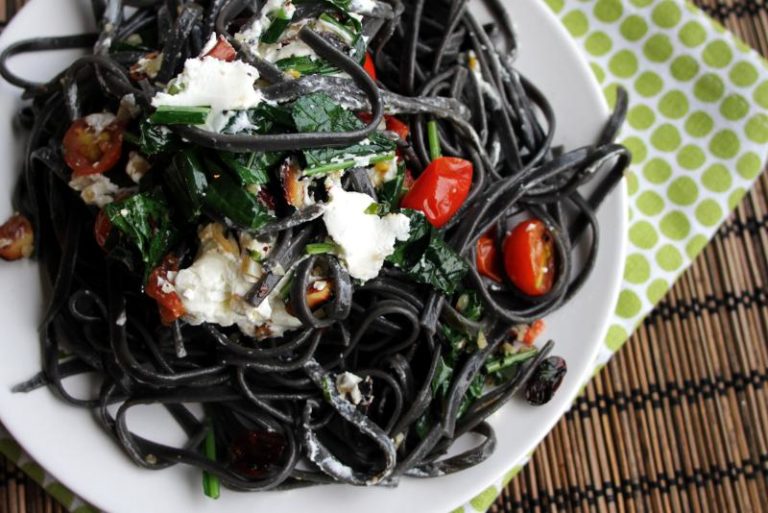 Ingredients:
5

Tbsp

David's organic extra virgin olive oil

1/2

cup

whole almonds

(coarsely chopped)

2

handfuls of

cherry tomatoes

1

small bunch

dinosaur kale

(cavolo nero or lactinato, trimmed from stalk and torn into large pieces)

4

garlic cloves

(finely chopped)

10

basil leaves

(finely chopped)

Feta cheese

(crumbled)
Instructions:
Bring a large pot of salted water to a boil. Add the pasta and occasionally stir, cooking for one minute less than the package instructs.

Heat 3 Tbsp of olive oil in a large saute pan over medium heat. When warm, add the almonds and toast until golden brown, reducing the heat if necessary.

Raise the heat to medium-high and add the cherry tomatoes. Cook for 2 minutes, frequently stirring until the tomatoes have softened and have given up some of their liquid. Add the kale and stir until it starts to wilt.

Reduce heat to medium-low and add the garlic and basil.

When the pasta is cooked, lift it out of the water and into the saute pan along with 2 Tbsp of water.

Add the remaining 2 Tbsp olive oil and stir vigorously to emulsify the pasta water and oil.

Serve garnished with crumbled feta.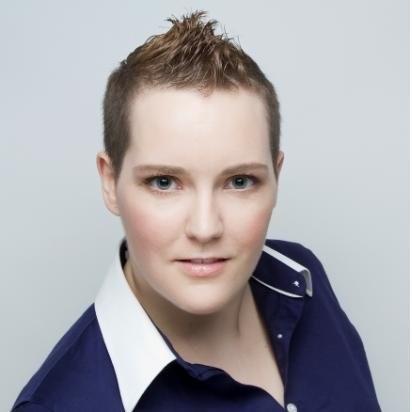 About Jodi MacKinnon (QFG)
Qualifirst's COO, Jodi loves cooking and baking, taking raw ingredients and turning them into something that is absolutely delicious, with just the right flavour balance, is one of her favourite pastimes.