Riachuelo Chocolate and Caramel Creamy Dessert Recipe
Elegant chocolate and salted caramel dessert made with layers of dark and milk chocolate ganache, crunchy chocolate shortbread, and smoky caramel served with milky ice cream.
by Jodi MacKinnon (QFG)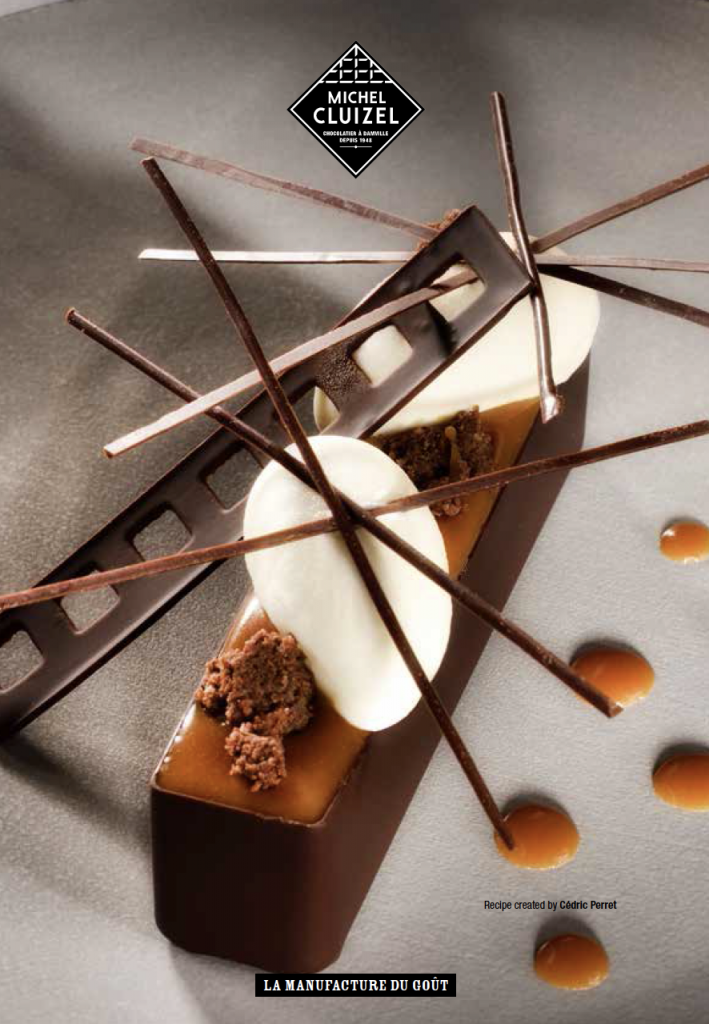 Ingredients:
Custard
100

g

egg yolks

40

g

sugar

300

g

whipping cream (35%)

200

g

homogenized milk
Dark Riachuelo Creamy
320

g

custard

140

g

couverture 70% Riachuelo
Caramel
30

g

unsalted butter

50

g

sugar

40

g

creme fraiche (40%)

1/4

tsp

smoked sea salt
Instructions:
Milky Ice Cream
In a heavy pot, whisk all the ingredients together. Over medium heat, constantly stirring, cook until it reaches 86ºC. Remove from the heat and cool. Process in an ice cream maker according to manufacturer's directions.
Custard
In a bowl, whisk together the egg yolks and sugar until light and fluffy.

Heat the cream and milk in a heavy pot over medium-high heat until just below boiling.

Whisk a small ladle of the hot liquid into the egg yolk mixture to temper. Repeat once more, and then whisk the egg yolk mixture into the remaining cream in the pot.

Over medium heat, stirring constantly, cook the custard mixture until it begins to thicken. When it's ready, it should hold a finger trail on the back of a spoon.

Strain into a clean bowl.
Dark and Milk Riachuelo Creamy
Put the dark and milk chocolate in separate bowls. Pour the hot custard over each. Let the custard and chocolate sit for 10 minutes and then whisk to a creamy emulsion.
Caramel
Combine the butter and sugar in a heavy pot over medium-high heat and melt. Cook until it is a dark amber colour. If it's bubbling too much, reduce the heat to medium.

Remove from the heat, and carefully whisk in the creme fraiche and smoked salt. The caramel will bubble and steam vigorously. Let cool.
Cocoa Shortbread
In a food processor, pulse the brown sugar, almond flour, cocoa, and pastry flour together.

Add the butter and process just until it begins to form a ball. Remove, wrap in plastic wrap, and chill for 30 minutes.

Heat an oven to 350ºF. Line a baking sheet with parchment.

Roll out the shortbread dough 6 mm thick. Cut 30 rectangles 60 x 20 cm. Place them on the prepared baking sheet. Bake for 7 to 10 minutes. Cool completely.
Assembling
Pipe 15 g of dark Riachuelo creamy into the coupelle. Gently press a cocoa shortbread into the dark ganache. Pipe 15 g of the milk Riachuelo creamy into the coupelle. Finish with caramel to fill the coupelle.

To serve, garnish with small quenelles of the milky ice cream. Finish with chocolate decor and serve with drops of caramel on the plate.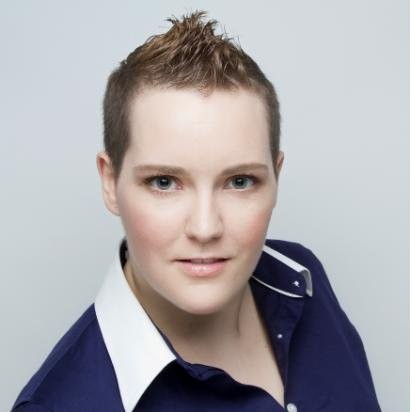 About Jodi MacKinnon (QFG)
Qualifirst's COO, Jodi loves cooking and baking, taking raw ingredients and turning them into something that is absolutely delicious, with just the right flavour balance, is one of her favourite pastimes.