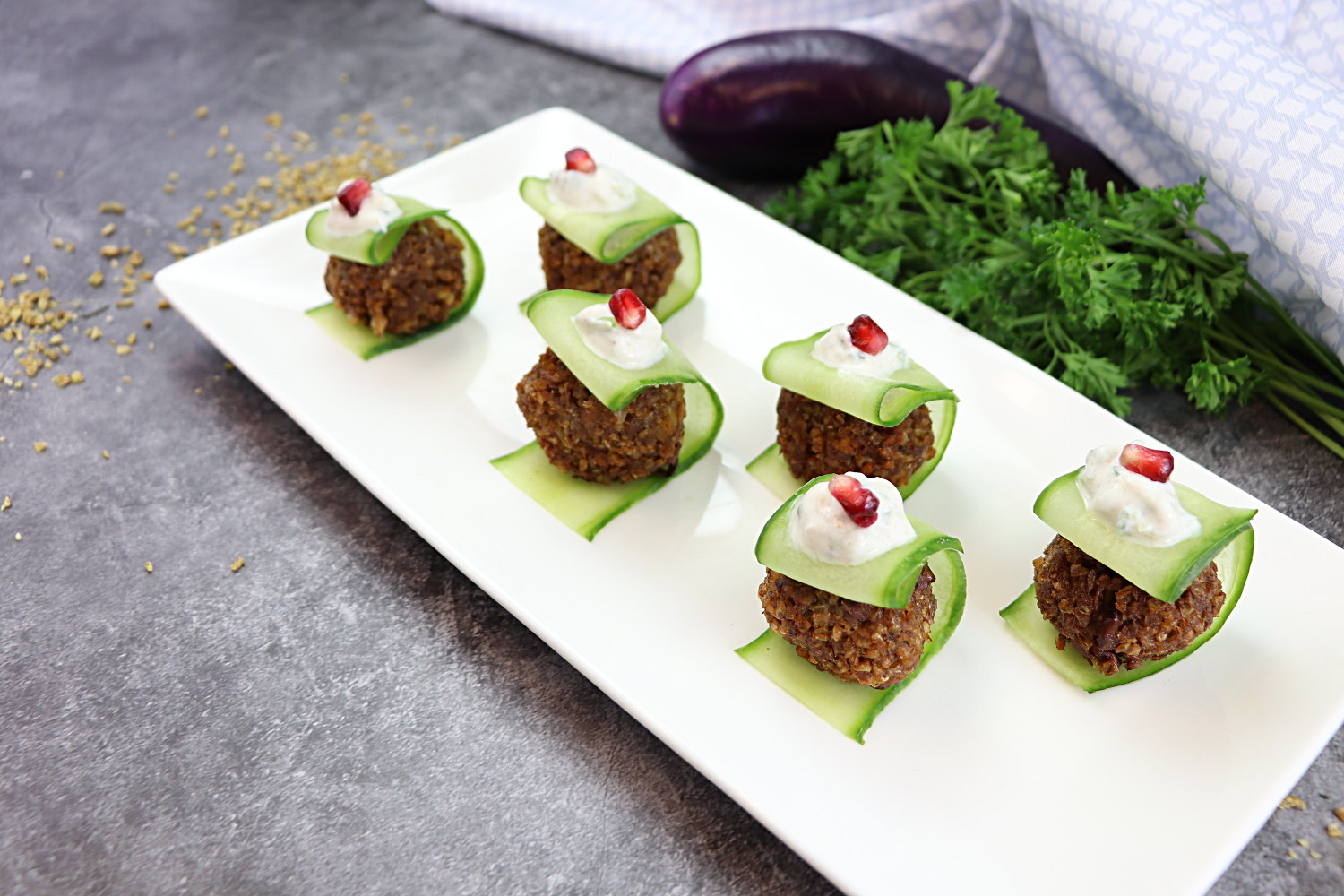 Prep Time
15 mins
Cook Time
1 hr
Total Time
1 hrs 15 mins
Instructions:
In a saucepan on medium heat, saute onion and freekeh, stirring frequently until lightly toasted, about 3 minutes.

Add water and stir. Reduce heat, cover and simmer until water is completely absorbed for about 20 minutes or until freekeh is tender. Set aside and let it cool.

In a separate saucepan on medium heat, saute the eggplant. Once cooked, set aside and let it cool.

Once the freekeh and eggplant have cooled off, transfer onto a large bowl and mix in eggs, Ras El Hanout, panko, salt & pepper until fully combined.

Preheat deep fryer or heat oil in a deep pot.

Shape kofta mixture into round 1.5 inch balls.

Carefully drop the kofta ball into the hot oil and let it cook for 15 - 20 minutes or until they turn golden brown on all sides. Set aside.

To create the cucumber yogurt dip, combine the cucumber, green onion, coriander, cumin and plain yogurt, mix until well incorporated and transfer to a dipping dish.

Transfer the kofta onto a plate and serve with the dipping sauce. Enjoy!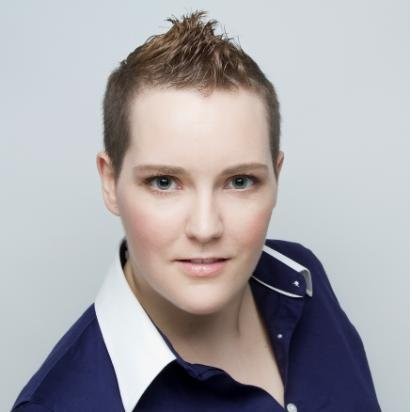 About Jodi MacKinnon (QFG)
Qualifirst's COO, Jodi loves cooking and baking, taking raw ingredients and turning them into something that is absolutely delicious, with just the right flavour balance, is one of her favourite pastimes.