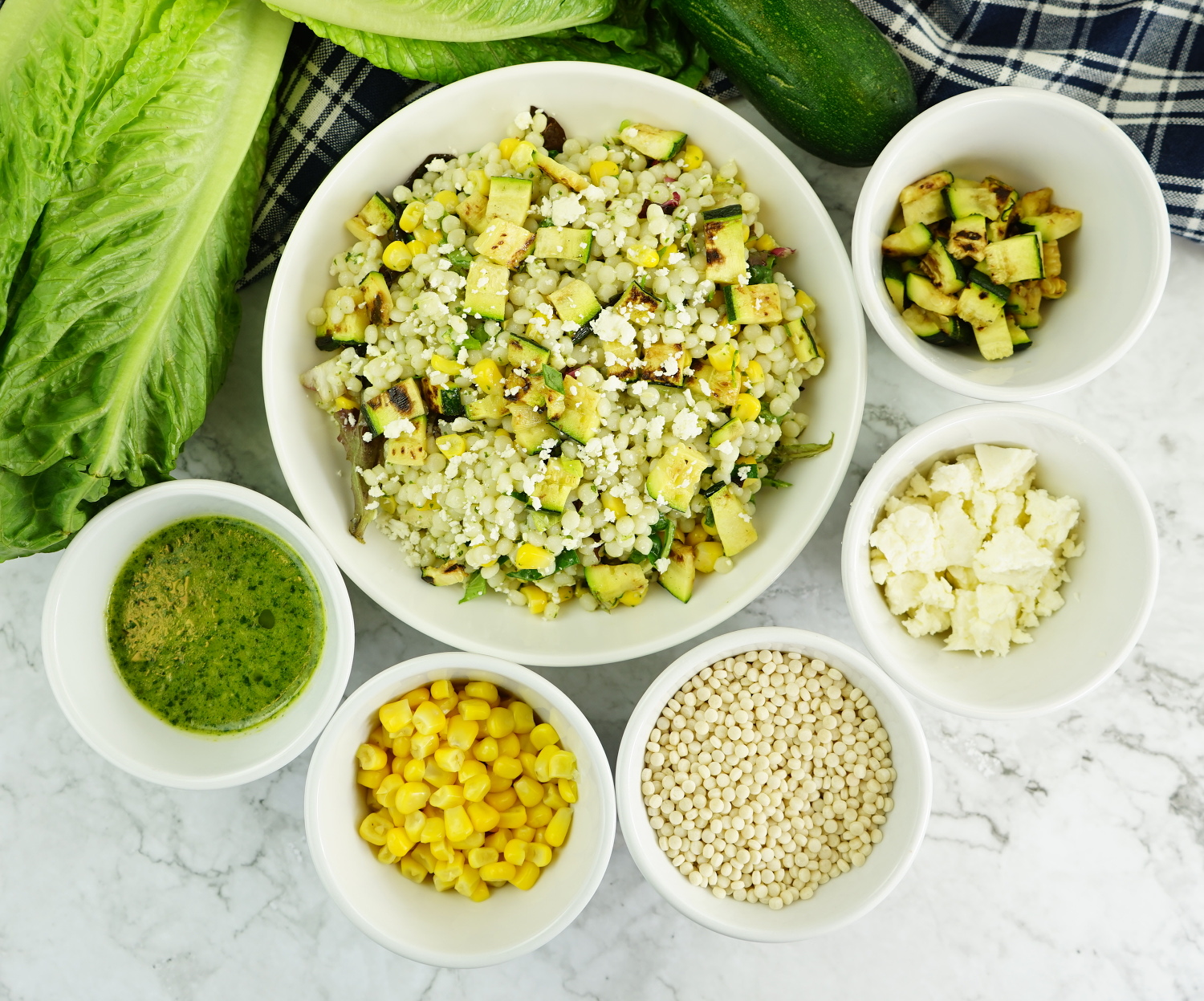 Prep Time
10 mins
Cook Time
15 mins
Total Time
25 mins
Instructions:
In a pot over medium heat, add 1 tbsp of oil and israeli couscous. Cook and stir until lightly toasted.

Add 1 1/2 cups of water and vegetable stock mix and stir. Simmer until the liquid is absorbed and cooked through, about 10-15 minutes or until al dente.

Drain any excess liquid and set aside.

Slice zucchini into thick slices. In a grill pan over medium heat, add 1 tbsp of oil and grill the zucchinis on each side until golden brown. Let it cool. Optional: once cooled you may cut to bite size pieces.

In a food processor or blender, add cilantro, garlic powder, yogurt, agave syrup and lime juice. Blend. While its blending, slowly pour in the olive oil and blend until smooth. Season with salt and pepper

In a bowl, combine, israeli couscous, zucchini, corn, lettuce, feta cheese and the cilantro lime dressing. Toss until fully incorporated.

Serve warm or cold. Enjoy!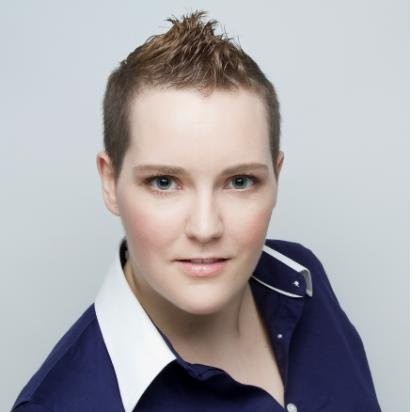 About Jodi MacKinnon (QFG)
Qualifirst's COO, Jodi loves cooking and baking, taking raw ingredients and turning them into something that is absolutely delicious, with just the right flavour balance, is one of her favourite pastimes.