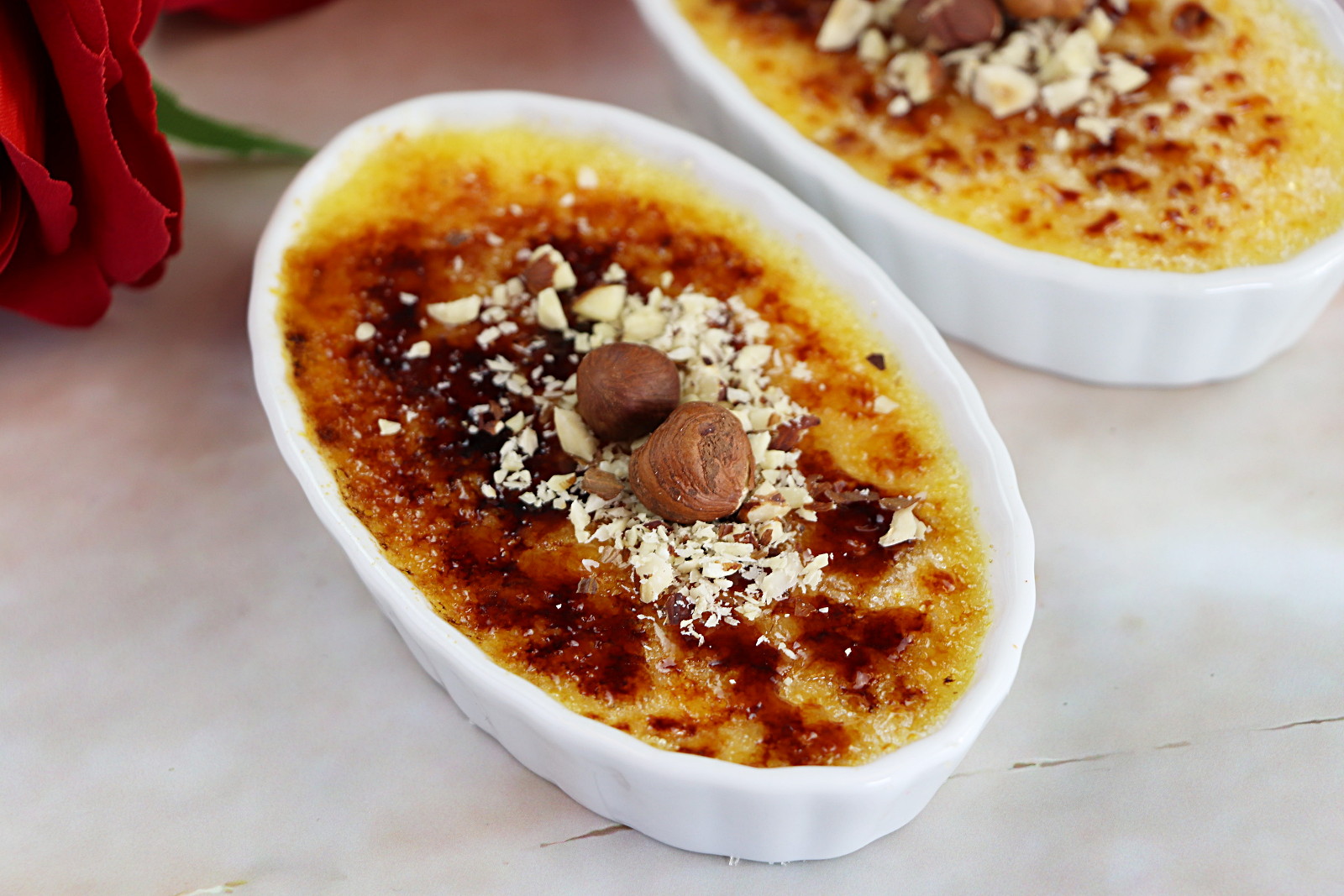 Instructions:
Preheat oven to 350°F.

In a saucepan, heat the milk, vanilla and hazelnut extract. Let it simmer on low. Do not boil.

In a bowl, whisk the egg yolks and sugar.

Slowly pour the hot milk into the egg mixture while whisking to prevent eggs from curdling. Mix until well combined.

Pour mixture onto ramekins.

Bake in a water bath, by placing the ramekins in a deep baking dish. Fill the pan with hot water half-way up the ramekins.

Carefully place the pan into the oven and bake for 25-35 minutes or until the center is about set.

Remove the ramekins from the water bath and let it cook to room temperature. Refrigerate to chill.

Once cooled, sprinkle sugar over each custard. Pass the flame of the torch in circular motion until sugar caramelizes, melts and bubbles. Serve!

Option: If you dont have a kitchen torch, place the ramekins 2-3 inches from the heat source in the oven and turn on the broiler. Cook until sugar caramelizes for about 5 minutes.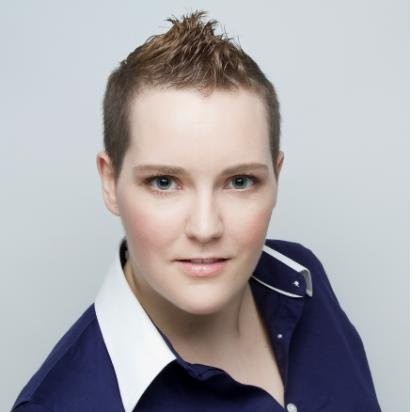 About Jodi MacKinnon (QFG)
Qualifirst's COO, Jodi loves cooking and baking, taking raw ingredients and turning them into something that is absolutely delicious, with just the right flavour balance, is one of her favourite pastimes.