David's Cajun Cauliflower
The caramelised edges and soft texture of roast cauliflower is a pleasure to eat. Here it gets a double hit of flavour from using David's Cajun Rub for roasting and in the dip.
by Ray Martin (QFG)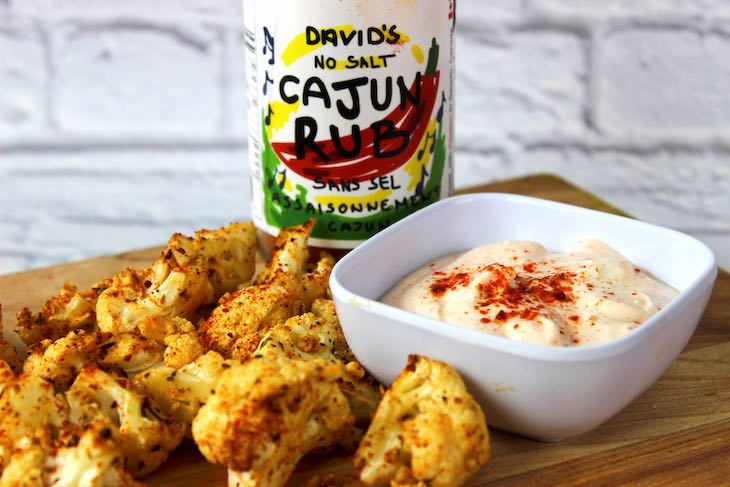 Instructions:
Preheat oven to 400°F.

Put cauliflower into a mixing bowl. Toss with cashews and David's Cajun Rub.

Spread the cauliflower mixture on a baking sheet.

Roast for 15 minutes or until florets caramelise on the edges.

For dip, combine David's Cajun Rub and sour cream.