Curry Caramelised Onion and Roast Tomato Farro Risotto
Fragrant Indian spices pair perfectly with sweet caramelised onion and nutty farro. Delicious as a vegetarian main course or served with Tandoori chicken or lamb.
by Jodi MacKinnon (QFG)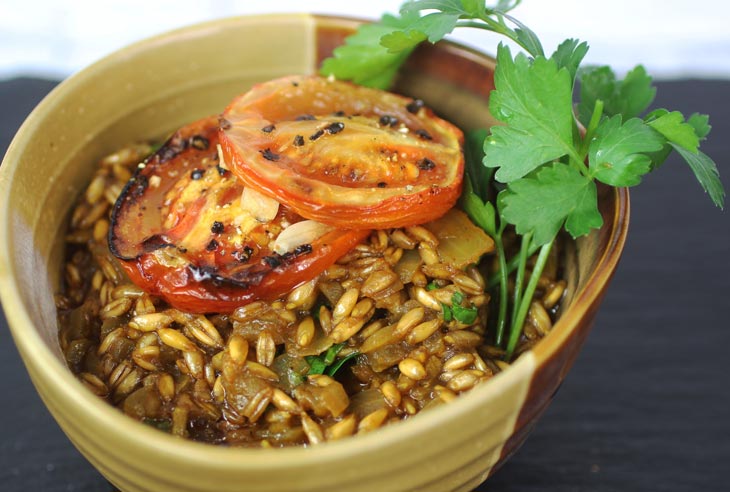 Instructions:
Preheat oven to 400°F.

Toss tomato halves with olive oil and season.

Arrange on a parchment-lined baking sheet and roast until slightly caramelised, 15 to 20 minutes.

Melt 2 Tbsp butter in a saucepan over medium heat. When hot, add the onion and cook until lightly caramelised.

Add the dried spices and cook for a few minutes until fragrant.

Add farro and cook a few minutes longer to bring out the grains nutty flavour.

Add the tomato paste and stir to combine.

Add the white wine, cook for a few seconds and then add the stock.

Reduce the heat to medium-low and simmer 15 to 20 minutes, adding small amounts of water if needed.

Five minutes before the farro is finished add 2 Tbsp butter.

Garnish with roast tomatoes and parsley and serve.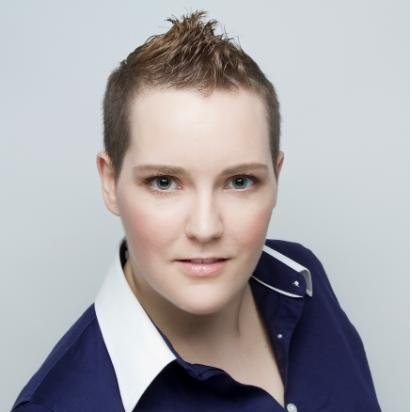 About Jodi MacKinnon (QFG)
Qualifirst's COO, Jodi loves cooking and baking, taking raw ingredients and turning them into something that is absolutely delicious, with just the right flavour balance, is one of her favourite pastimes.