Black Garlic and Honey Ice Cream
A real treat at the end of dinner, black garlic gives this ice cream notes of toffee and chocolate flavour.
by Jodi MacKinnon (QFG)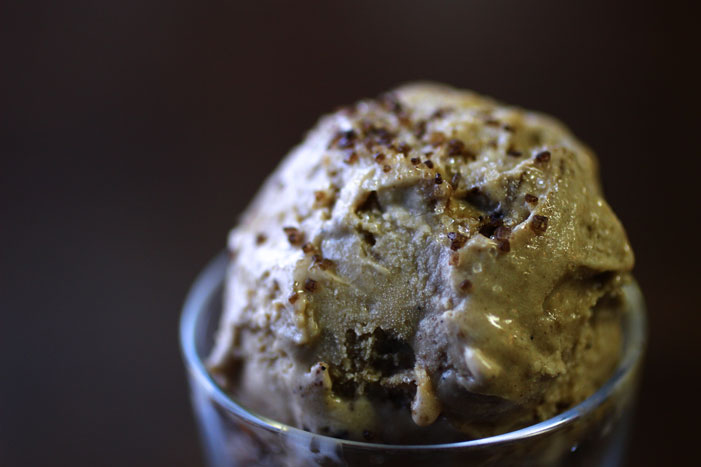 Ingredients:
1-1/2

cups

homogenized milk

1

cup

whipping cream

(35%)

1/4

cup

acacia honey

1/4 + 1-1/2

tbsp

sugar

2

tbsp

black garlic paste

7

large

egg yolks
Instructions:
In a heavy saucepan, combine milk, cream, honey, 1-1/2 Tbsp of sugar, and 1 Tbsp of black garlic. Split the vanilla bean in half lengthwise, scrape out the seeds and add to the pot along with the pod.

Over medium-high heat bring to just below a boil, stirring often. Remove from the heat, cover, and let steep for 30 minutes.

In a bowl, whisk the remaining sugar with the ice cream stabilizer. Add the egg yolks and beat until thick and pale, for 2 to 3 minutes.

Temper the yolk mixture by whisking in 1/2 cup of the steeped milk. Repeat two more times. Whisk in the remaining milk and return the custard base to the saucepan.

Over medium-low heat, and stirring constantly, cook the custard until thick enough to coat a spoon.

Strain and refrigerate, covered, until completely cool.

Churn the base in an ice cream maker according to the manufacturers instructions. When just about finished add the remaining 1 Tbsp of black garlic.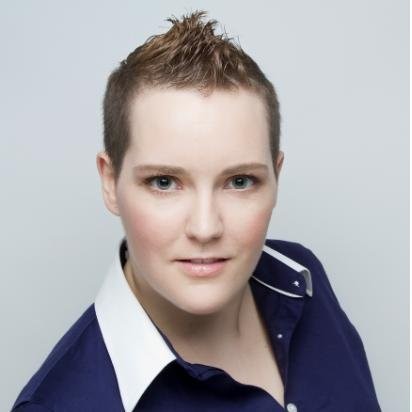 About Jodi MacKinnon (QFG)
Qualifirst's COO, Jodi loves cooking and baking, taking raw ingredients and turning them into something that is absolutely delicious, with just the right flavour balance, is one of her favourite pastimes.