Bayou Grain Medley Paella Recipe
A delicious paella that fuses Spanish and Asian flavours. Made with a versatile and nutritious rice and grain blend that includes Louisiana popcorn rice, split peas, and millet.
by Jodi MacKinnon (QFG)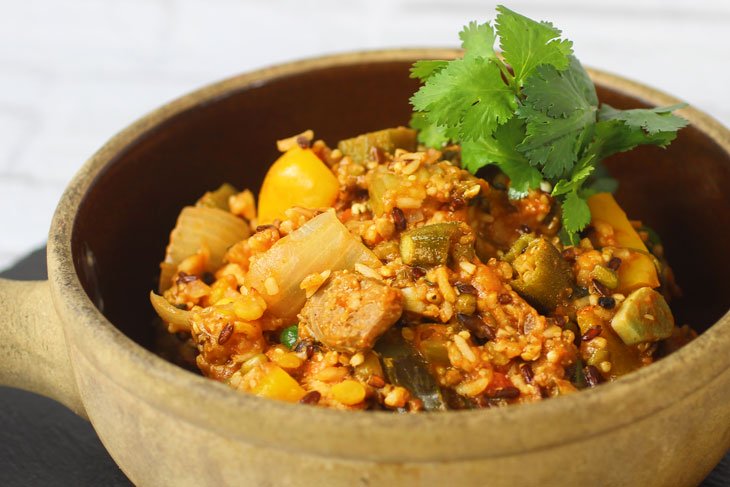 Ingredients:
2

cups

Japgok-Bap Bayou Medley

1/2

cup

olive oil

1

cooking onion

(sliced)

1

cup

celery

(diced)

2

cloves

garlic

(finely chopped)

2

boneless, skinless chicken breasts

(diced)

3

chorizo sausage

(sliced)

1

cup

okra

(sliced)

2

tsp

cayenne

1

tbsp

cumin

2

tbsp

tomato paste

1-28

oz

can diced tomatoes

1/4

cup

coriander

(finely chopped)
Instructions:
Rinse the Japgok-Bap Bayou Medley under cold water until there's no starch running out of it. Put it into a bowl, cover with cold water and soak for 30 to 60 minutes.

Heat the oil in a large Dutch oven over medium-high heat. When hot, add the onions and celery and cook until soft and translucent. Add the garlic and cook for 1 minute longer.

Add the diced chicken breast and the chorizo sausage and cook for 3 to 5 minutes to begin cooking the chicken.

Stir in the okra and cook for 2 or 3 minutes longer.

Add the cayenne, cumin, and season with salt and pepper.

Drain the Japgok-Bap Bayou Medley and add to the pot.

Add the tomato paste and stir to coat the ingredients.

Add the chopped tomatoes and bring to a boil.

Reduce the heat to low, cover and simmer for 20 to 25 minutes, adding water if necessary.

Garnish with coriander and serve.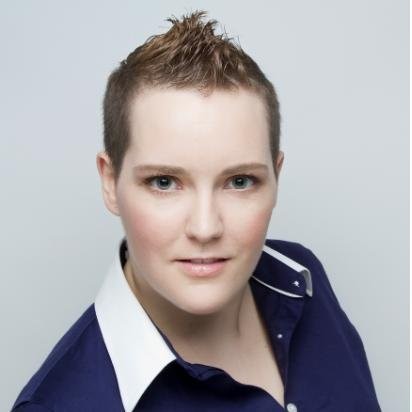 About Jodi MacKinnon (QFG)
Qualifirst's COO, Jodi loves cooking and baking, taking raw ingredients and turning them into something that is absolutely delicious, with just the right flavour balance, is one of her favourite pastimes.