Arancini Recipe
Bite into this simple and classic Italian appetizer and enjoy the oozing melted mozzarella in the centre of these crisp and golden rice balls. They're an easy make-ahead appetizer.
by Jodi MacKinnon (QFG)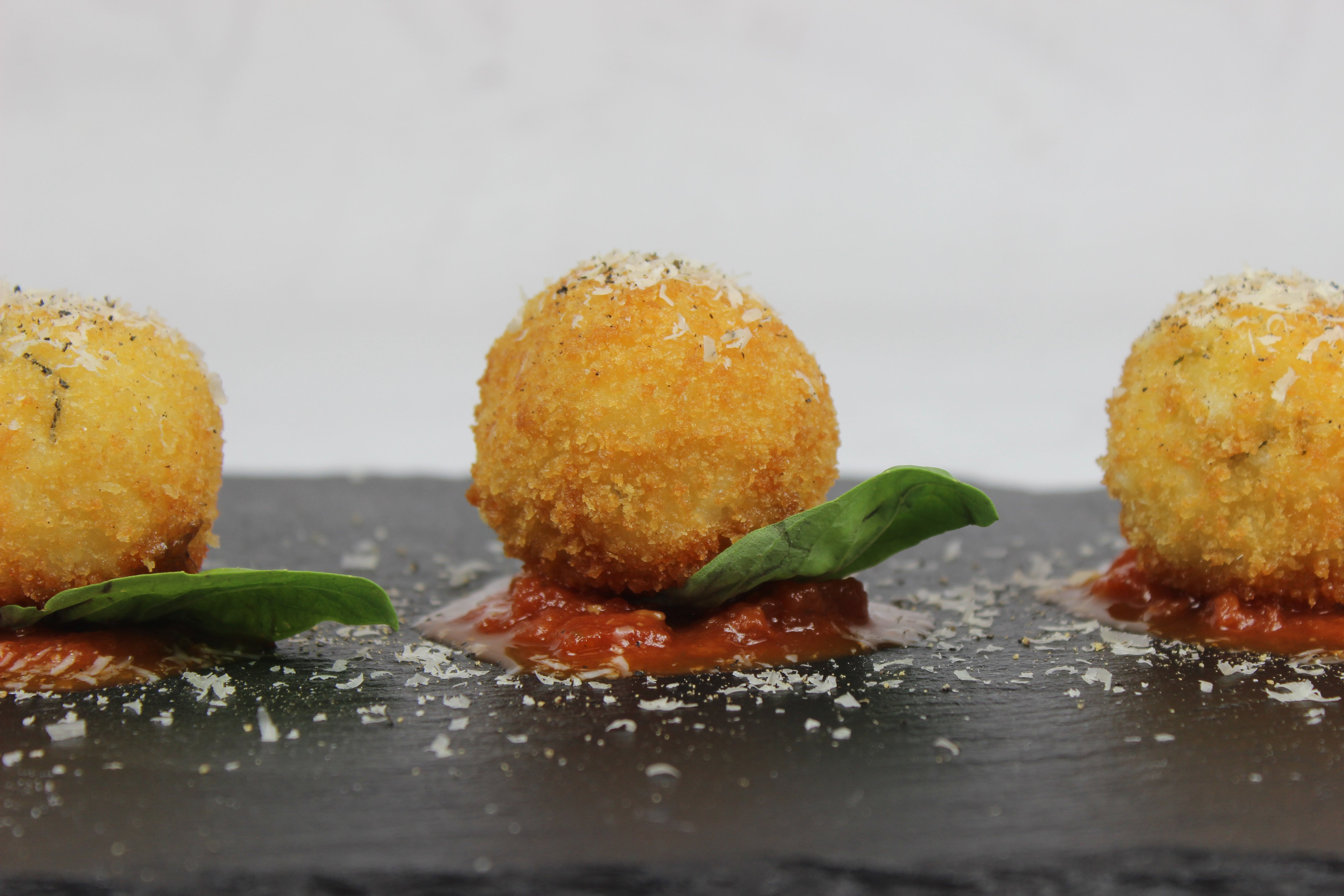 Ingredients:
2

cups

popcorn rice

(cooked and cooled)

1/2

cup

parmesan cheese

(finely grated)

1

egg

1-2

cups

panko

8 1"

cubes of

mozzarella

1/2

cup

flour

1

egg

(beaten)

3

cups

grape seed oil

Finely grated parmesan
Instructions:
In a mixing bowl combine the rice, parmesan, 1 egg, and 1/2 cup panko. If the mixture doesn't hold together, add a little more panko.

Divide the rice mixture into eight equal portions and roll each into a ball.

Using a finger, poke a hole into the ball and put a cube of mozzarella inside. Cover the hole and set aside.

Create 3 separate dishes for breading: one with flour, one with beaten egg, and one with the remaining panko.

Bread the arancini by coating first in flour, shaking off any excess. Roll in the egg wash, letting any excess drip off and finally roll in panko. This is best done in advance to give the coating time to adhere to the arancini. Set aside until ready to cook.

Put the oil in a shallow pot and over medium-high heat, bring to 325ºF.

Slide four of the arancini into the oil and fry until golden brown. Remove to paper-towel lined tray to drain and season with salt. Fry the remaining arancini.

Serve the arancini on a plate with warm marinara sauce and garnish with grated parmesan.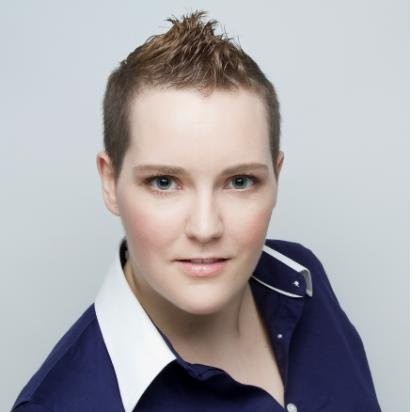 About Jodi MacKinnon (QFG)
Qualifirst's COO, Jodi loves cooking and baking, taking raw ingredients and turning them into something that is absolutely delicious, with just the right flavour balance, is one of her favourite pastimes.