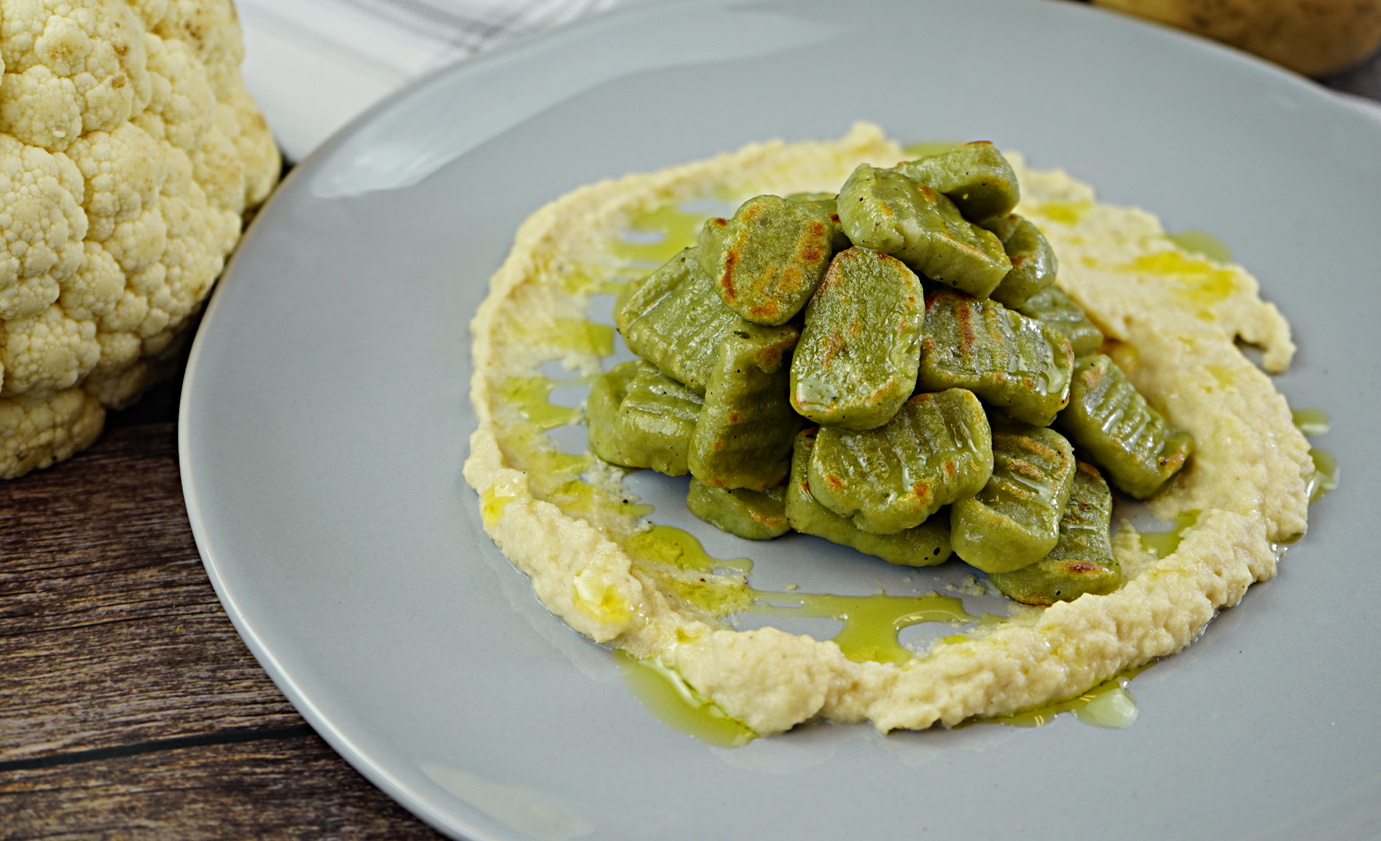 Instructions:
To make the gnocchi: in a large bowl, combine, potatoes, egg, egg yolk, flour, parmesan, a pinch of salt and alfalfa powder. Mix together to form a soft dough.

On a lightly floured surface, cut small amounts of dough to form ropes and cut to 2 cm pieces, then slide each piece on a fork and squeeze a little to get the gnocchi groves. Place the gnocchi on a baking sheet and let it rest for about 20 minutes before cooking.

To make the cauliflower sauce: Add cauliflower granules and hot water into a bowl to rehydrate, then drain. In a medium saucepan, heat oil on medium heat and saute garlic and onion.

Add heavy cream, herbs de provence and cauliflower granules. Mix until sauce thickens. Season with salt and pepper.

In a large pot, bring water to a boil and cook the gnocchi. The gnocchi are ready when they float to the top. Drain.

Add the cooked gnocchi and the cauliflower sauce and gently toss until well coated.

Serve immediately and sprinkle with grated parmesan cheese.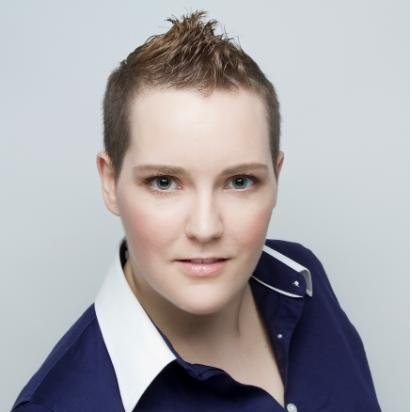 About Jodi MacKinnon (QFG)
Qualifirst's COO, Jodi loves cooking and baking, taking raw ingredients and turning them into something that is absolutely delicious, with just the right flavour balance, is one of her favourite pastimes.