After Ate
A spectacular dark chocolate and mint mignardise to serve at elegant cocktail parties or as petit fours after dinner.
by Jodi MacKinnon (QFG)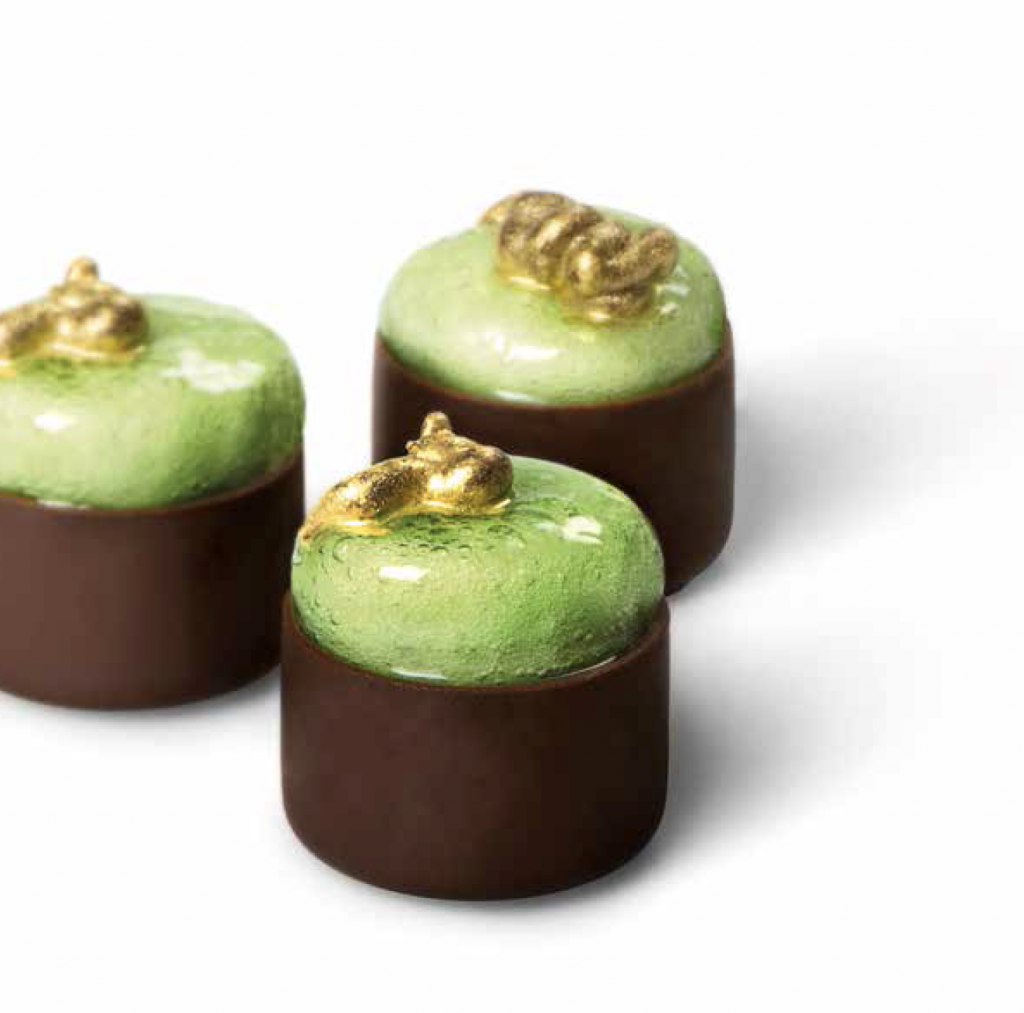 Ingredients:
"El Jardin" Liquid Ganache
180

g

whipping cream (35%)

5

g

liquorice paste

15

g

sorbitol

25

g

inverted sugar

200

g

69% Dark "El Jardin" plantation chocolate

33

g

unsalted butter
Whipped Mint Gelatin
400

g

water

100

g

50% base syrup

12

g

gelatin (6 sheets)

25

g

mint paste
Assembling
Instructions:
"El Jardin" Liquid Ganache
Heat the cream, liquorice paste, sorbitol, and inverted sugar to 50º C. Melt the chocolate in a double boiler. Combine the cream mixture and melted chocolate and whisk to emulsify. Cool to 45º C and whisk in the butter.
Whipped Mint Gelatin
Soak the gelatin in cold water and when soft, squeeze out excess water. In a small pot over low heat, melt the gelatin in a small amount of the water. Whisk in the remaining ingredients.

In a mixer, beat the mixture until it has the consistency of meringue. Pour into hemispherical silicone moulds and freeze. Slice into thick coins for assembly.
Mint Gelatin for Coating
Heat the ingredients, except the mint paste, and bring to boil. Remove from the heat and whisk in the mint paste. Cool to 75ºC.
Assembling
Pipe the ganache, filling the small rounds, and let set. Using a thin needle, dip the whipped gelatin coins in the gelatin for coating. Place as a cap on top of rounds and decorate.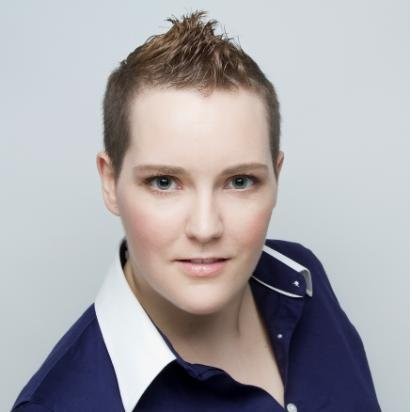 About Jodi MacKinnon (QFG)
Qualifirst's COO, Jodi loves cooking and baking, taking raw ingredients and turning them into something that is absolutely delicious, with just the right flavour balance, is one of her favourite pastimes.