Salad Dressings DIY Quality: Part III Caesar Salad
Well spring is finally here and everyone is making salad, hopefully DIY gaining flavour, saving money, and promoting your health.
In my last Blog post Salad Dressings DIY Quality: Part II The Basics it was time to expose the myth that bottled salad dressings were cheap. The math is clear, bottled salad dressing is expensive and one look at the ingredients reveal that the quality is not there.
So today we are going to talk about the popular Caesar Dressing.
No, Caesar Salad was not invented in Roman times but it is fit for an Emperor.
A more contemporary quotation using Caesar Salad and life … by the singer Adele:
It's never been an issue for me – I don't want to go on a diet, I don't want to eat Caesar Salad with no dressing, why would I do that? I ain't got time for this, just be happy and don't be stupid.
I am not going to repeat the history that you can look up here in the Wikipedia discussion about Caesar Salad but instead talk about the ingredients and what makes Caesar Salad great.
Basically, here's what a Caesar Salad is:
Romaine Lettuce is used for the actual leaf salad … tossed with the DIY dressing made from Olive Oil, Egg, Lemon Juice, Parmesan Cheese, Worcestershire Sauce, and Black Pepper. Croutons made from bread rubbed with garlic scattered throughout.
This salad is famous for a number of reasons, starting with the famous people that loved it which included actors, royalty, and sports icons. This made other people from all walks of life curious, so they tried it and it became an international sensation.
The Anchovy Controversy:
The original recipe for Caesar Salad had Worcestershire Sauce, which has anchovies as an ingredient. It did not take long for someone to add extra anchovies igniting a controversy about whether you should or should not use anchovies. I take this issue from another point of view, one based on quality of ingredients. I totally respect vegetarians who elect to forgo the fish. Caesar Salad fans (such as myself) use plump, perfect anchovies packed in olive oil because we like it. Recipe purists use Worcestershire Sauce. Keep in mind that Worcestershire Sauce has become less fishy over time so in fact, a real purist would compensate by adding a little anchovy.
Most people do not like anchovies because they have only tasted the hideous salted anchovy mash put on home delivery pizza. All I can say is that comparing to the pseudo-anchovy used in delivered pizza to a real anchovy is like comparing old ketchup to a fresh tomato … it is night and day.
It is ridiculously easy to make your own Caesar Dressing:
Today most restaurants have it on their menu and unfortunately many try to maximize their profit by buying bottled Caesar dressing in a pail. Over time the industrially made Caesar has departed far from the original taste, enough that some people are put off from the greasy industrial version and I cannot blame them.
Restaurants that switch to making their own Caesar Dressing get more people coming to their restaurants.
In the early days of Qualifirst when I was selling I often convinced restaurants to make their own and in every case customers noticed and came back.
When you make it from scratch there is always regret when the bowl is finished … it is that good. Good because of the ingredients and the technique. I will be using anchovies in the DIY recipe but you can exclude it for personal reasons, I will not blame you (too much … lol). Also, keep in mind that anchovies give the dressing a little of that 5th sense of taste, the unami element. The first four taste elements are sweet, salty, sour, and bitter.
The Romaine:
Crisp, well washed, and dried. My brother actually dries every leaf which makes sense because this dressing is loaded with taste and there is no need to dilute that taste with water left on the salad. Originally Caesar was served full-leaf, as finger food, but the practical world has us cutting the dried Romaine into 1 inch segments.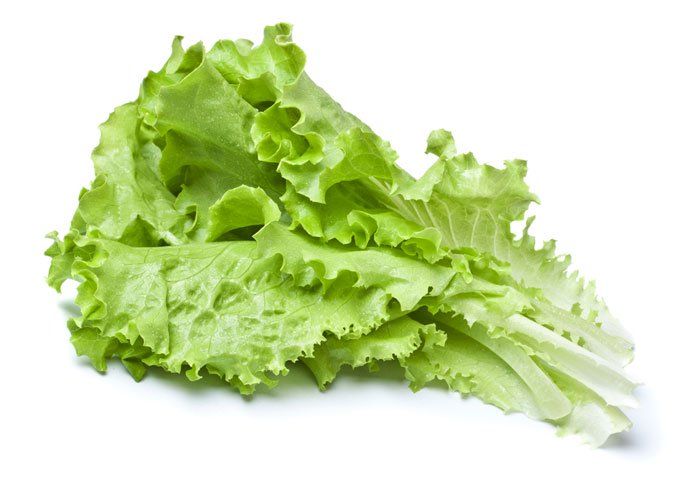 The Bowl:
You want a very large bowl. It is actually worth getting an over-sized bowl because Caesar Dressing tends to be a little thick and you want to toss the salad vigorously. A big bowl means the dressing and the salad stays in the bowl instead of sailing all over the kitchen. The big bowl is also easier. A wooden bowl is often recommended but any big bowl will do.
Preparing the bowl is an often ignored but vital part of a great Caesar Salad. Take two of the peeled, organic garlic, cut the cloves in half, and rub the inside of the bowl with the Garlic. Once you have garlic rubbed all over the inside, set the bowl aside and put the dried Romaine into the bowl. You will be crushing the garlic used for the actual dressing later.
The Dressing:
Nowadays it is rare to find a Caesar Dressing recipe without Dijon Mustard as an ingredient. It really does fit in so I will lump Dijon mustard in with the other freedom ingredient … anchovies. Add it if you wish but get a Dijon made with wine vinegar and not a petroleum distillate.
The Croutons:
More people complain about the croutons than anything else. I despise iron-hard croutons that cut up your gums and threaten a trip to the dentist. Make it fresh and let it dry but never too long.
Now you are going to find recipes with egg, without egg, with mayonnaise, with mustard, without mustard, add capers, switching oils, gluten free croutons … the list goes on. The Caesar Salad is truly one of the most bastardized (for lack of a better word) dressings in the world but the classic one seduces any salad lover.
Original Caesar Salad Recipe
avril 13, 2015

by

Yves Farges (QFG)

Leave a Comment With anchovies but no Dijon or other weird additions.
Ingredients
1/2

cup

single plantation Olive Oil

2

egg yolks (the egg whites I jar and refrigerate for an omelette or baking later)

5

large

organic Garlic Cloves (avoid the cheaper Chinese garlic I love garlic so there are 5, but feel free to limit garlic to 3)

1/4

cup

freshly grated Parmesan (Reggiano is best but Grana Padano works fine)

3

thick

anchovies

,

Spanish in olive oil is best (since I am using anchovies, there is no Worcestershire Sauce)

3

tablespoons

fresh lemon juice (no seeds in the dressing)

1

teaspoon

freshly ground black Tellicherry pepper

,

(I am biased and always use an olive wood mortar & pestle for my pepper)
In a bowl crush the garlic including the halves you rubbed the bowl down with. I chop up the garlic residue into the bowl but you can discard the residue.

Pour a quarter of the olive oil in.

Add the egg yolks and crush the anchovies with a fork into the bowl to make a thick paste, mixing well.

Add the pepper along with the freshly grated Parmesan and drizzle the lemon juice stirring well.

Slowly add the rest of the olive oil mixing well with the fork.

Drizzle over the Romaine and toss vigorously.

Toss cubes of bread into a pan with a little olive oil on medium heat. Grate some garlic over the bread cubes as they lightly toast in the pan. When ready drop on top of the salad and toss the salad again. Serve right away as the croutons start ot absorb the dressing a bit.

The result will be the kind of Caesar Salad you rarely get, you do deserve, and you will repeat making.
Most people that follow this recipe never go back to bottled Caesar and for good reason … DIY Caesar is awesome.
One modern note: the Parmesan cheese is often separate from the dressing in the interest of having a lighter, less thick version. This is ok but must be a personal preference; a modernist touch.
It is spring so as the saying goes: One must "render onto Caesar" and considering who that phrase is attributed to, Caesar Salad is elevated to a whole new level.
DIY Caesar deserves a firm place in a home's meal plan. It is in mine where guests literally fight over the last few leaves of Romaine coated with classic, DIY Caesar-ness.
My next Blog will be about "Verjus" a pantry ingredient you should know about.