Practicing social distancing doesn't have to
mean eating boring meals!
You can have ingredients delivered to your door using such carriers as Canada Post
that provide you prompt and effective delivery during quarantine.
Create a Consumer Account Now
We are open and able to ship and deliver to all new customers that are looking for quality food staples at this time of social distancing.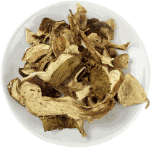 Dry Ingredients
Over 1,000 essential dry ingredients with your essential grains, sweeteners, mushrooms, nuts and so much more covered. Keep creating delicious entrees, sides, and desserts with a pantry full of essentials.
Shop Now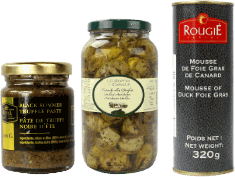 Liquids and Pastes
From the sweet and salty tastes of Sorghum Syrup to a delicate foie gras appetizer we have you covered for all pastes and liquid blends. Enhance your flavor with extracts and emulsions or bring life with our preserved fruits or vegetables and recreate your favorite entrees, sides and sauces.
Shop Now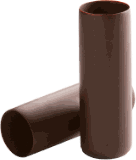 Chocolate, Refrigerate, Frozen
No meal is complete without the sweet finish of a hand made dessert. Our chocolate category is extensive with single estate chocolates and cacao blends from plantations the world over. Stock up on fresh or frozen essentials such as IQF berries, olives stuffed with cheese, or fruit puree. 
Shop Now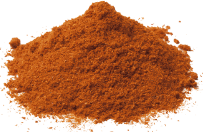 Spices & Seasonings
We have scoured the globe bringing flavors to you from India, Japan, Lebanon, Spain, Italy and Mexico to name just a few. Enhance and expand your pantry today, add some newly discovered spices or some seasoned classics. At Qualifirst, we create new flavors and combinations to keep food innovation moving in the healthiest and most nutritious direction possible.

Shop Now
The
QUALIFIRST

Story
Authentic Sourcing
We crisscross the glove in search of the best ingredients we can find. Our standards are unyielding and our vendors represent a smorgasbord of the finest food artisans.
Passion for Food
All our products have provedance and flavor, with quality that shines through. Our customers share our passion for world-class ingredients, cutting-edge techniques, and exquisite presentation.
Read More About Qualifirst
Looking For A Better Gourmet Food Supplier?
You deserve a gourmet food supplier that brings you innovative new ingredients from across the globe. Ingredients that create great food exeriences, make you a destination, and increase your sales. As an importer and distributor we have access to leading edge, one-of-a-kind ingredients at the best prices. Choose Qualifirst.
Start Now
Reviews
"Very Fast delivery."
Jose
"Quick service and order was ready and complete. All goods were as described. Will order from this company again."
Shelley
"Everything arrived quickly and as advertised. Great stuff everybody"
Doina