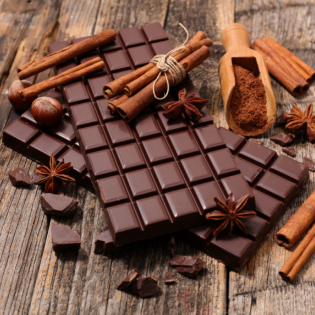 Bars
Give in to your darkest cravings for deluxe chocolate. Choose from a carefully curated collection of pure dark chocolate bars, exotic fruity choc squares, fantastically creamy milk caramel salted butter, morish vanilla white chocolate, chewy fruit nut bar, chocolate crunchy nut bar, and irresistible praline eggs. These treats are made with high quality ingredients like rich cocoa butter, bourbon vanilla bean, and sugar cane. Quality is always first, and only only authentic ingredients are used. No additives like soy lecithin! For something different, check out our wrapped bonbons and chocolate gifts!






In-Stock at our Toronto and Vancouver Locations.
Next Day Delivery in GTA and Metro Vancouver.
FREE DELIVERY ON ORDERS OVER $50.

Browse the catalog on your mobile device.
Enter your email address below and receive the exclusive link!