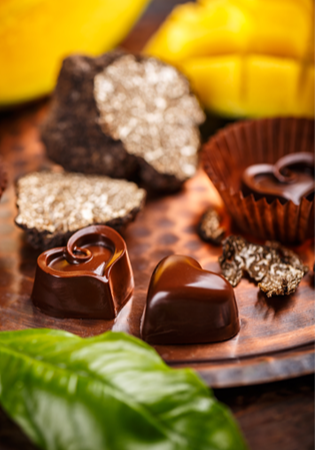 Chocolate Couverture & Coating
As long as there is chocolate, there will be happiness… for you and your customers! Cacao beans produced and ground to a much finer texture with a higher percentage of cocoa butter when compared to the other ingredients, couverture has superior flavour and texture that makes it ideal for tempering and enrobing a myriad of treats and dishes. Qualifirst round up expert chocolatiers (Callebaut, Cluizel, Cacao Barry, among others) to bring you the most splendid chocolate couvertures!
Ravishing dark chocolate couvertures for decadent servings
Creamy milky and white chocolate couvertures for a silky finish
Yummy chocolate chips and exceptional chocolate callets as a great substitute for couverture
Indulge in heavenly gourmet chocolate that melts in the mouth, only from Canada's prime fine foods distributor!
Chocolate Couverture & Coating