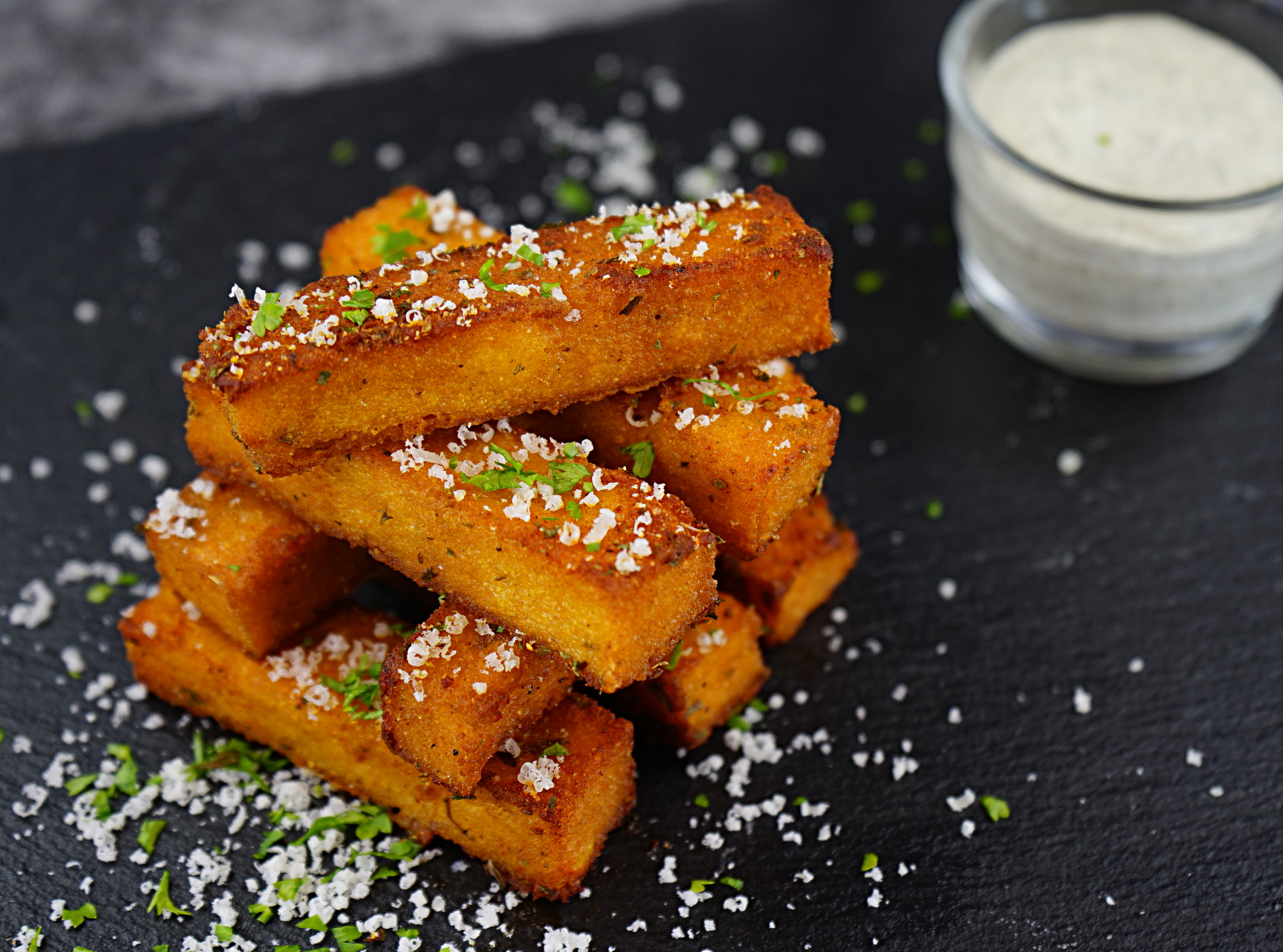 Instructions:
In a pot, bring water, milk and vegetable stock mix to a boil.

Lower heat and whisk in the polenta. Continue whisking for about 2-5 minutes or until all the liquid is absorbed and polenta is creamy.

Remove from heat and add butter and herb de provence. Mix until well incorporated. Then transfer the polenta to a prepared baking sheet and spread out evenly with a spatula. Chill for at least 2 - 3 hours or until its fully set.

Once set, preheat the frying oil to 375°F.

Carefully flip the baking sheet onto a cutting board to release the polenta. Cut the polenta into equal size sticks, about 4 inches long and 1 inch wide.

Using a spider strainer, submerge the polenta fries at a time into the oil and fry them for 3 - 5 minutes or until golden brown and crispy.

Remove from oil and transfer to a prepared dish with paper towel to cool. Sprinkle with salt.

In a small bowl combine the Lemon & Dill dip mix and sour cream. Mix until well combined and transfer to a dipping bowl.

Serve the polenta fries with the lemon & dill dip.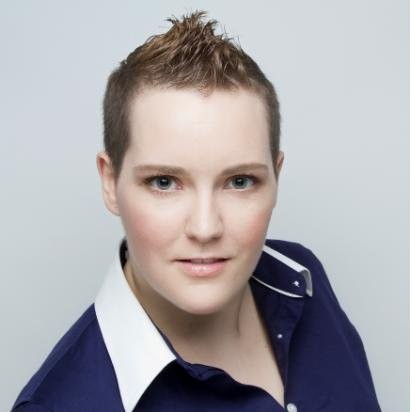 About Jodi MacKinnon (QFG)
Qualifirst's COO, Jodi loves cooking and baking, taking raw ingredients and turning them into something that is absolutely delicious, with just the right flavour balance, is one of her favourite pastimes.