Charcoal Gnocchi in a Parmesan Cream Sauce
Activated charcoal, an ingredient from the modern pantry, transforms this classic Italian dish into a stunning presentation sure to wow dinner guests.
by Jodi MacKinnon (QFG)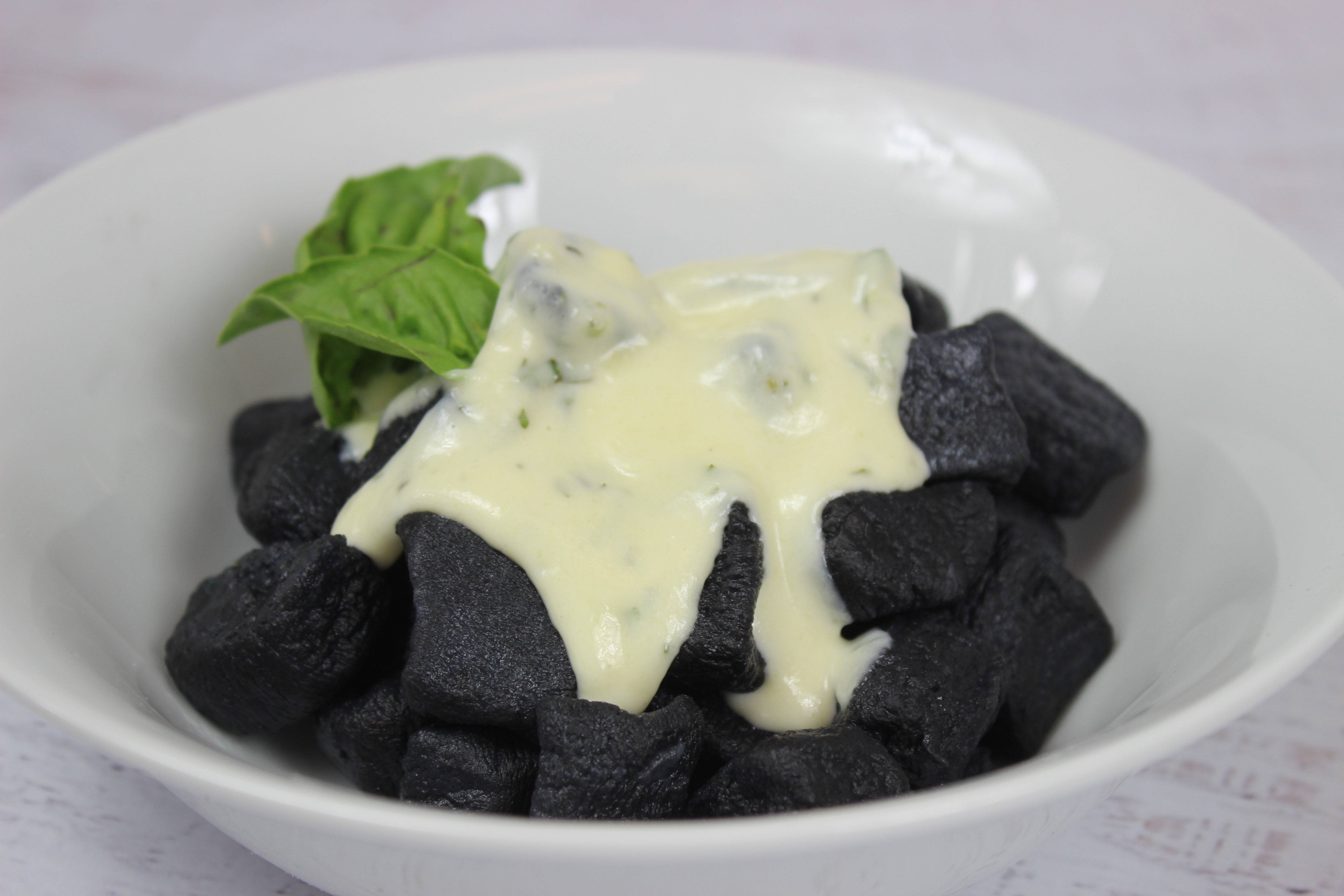 Ingredients:
Parmesan Cream
1/2

cup

whipping cream

(35%)

2

tbsp

gnocchi cooking water

1/4

cup

parmesan

(finely grated)
Instructions:
Combine the flour, activated charcoal, parmesan, nutmeg, salt and pepper.

Make a well in the flour mixture and add egg yolks. Slowly add the melted butter and milk and mix to form a dough. Set aside, covered, for 15 minutes.

Bring a large pot of salted water to a boil over high heat.

Cut the dough into two pieces. Roll each into a strand, 1" in diameter. Cut the strand into pieces 1 1/2" long.

To create a classic gnocchi shape, roll each piece off the tines of a fork, using your thumb to form an indentation in the underside.

When the gnocchi are rolled, add them to the boiling water and cook for 4 to 6 minutes or until they float to the surface.

Heat the cream in a large sauté pan over medium-high heat. Simmer for a few minutes to thicken. Toss in the cooked gnocchi and cooking water. Sprinkle with parmesan and season. Toss with the sauce and let it cook for a few minutes until the sauce clings to the gnocchi.

Serve garnished with parmesan.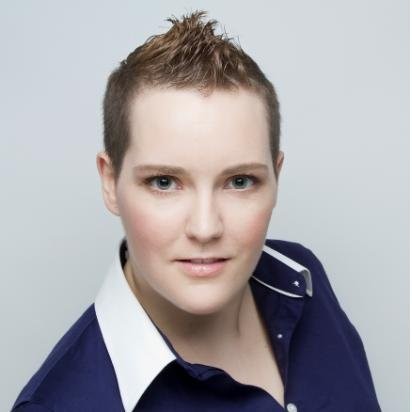 About Jodi MacKinnon (QFG)
Qualifirst's COO, Jodi loves cooking and baking, taking raw ingredients and turning them into something that is absolutely delicious, with just the right flavour balance, is one of her favourite pastimes.