Lawrence Tracey reached out on the Ask Yves page for the following question:
What is Crunchtine? Even Google does not know about it.
The Answer:
Crunchtine is the name given for the small flakes of vanilla-flavoured crepe that are used as a natural texture change in pastry.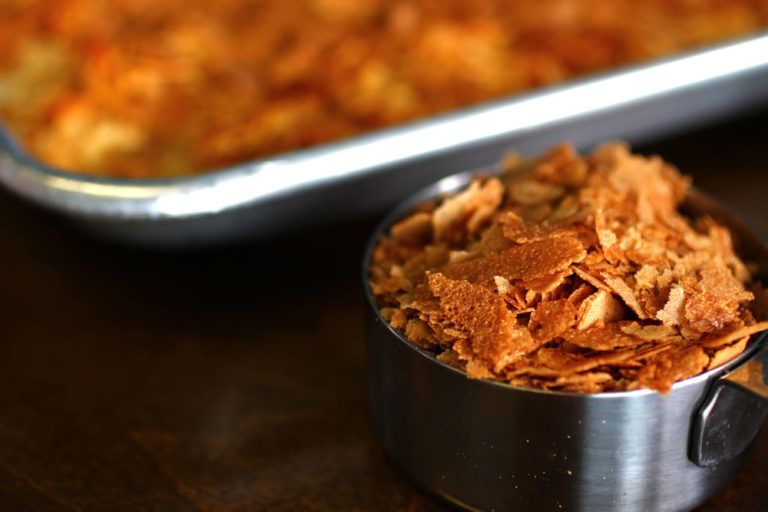 Crispy, crunchy and buttery is how you would describe your first encounter with this delicious new ingredient from Almondena.
If you are looking to add an extra CRUNCH to your favourite dessert or a beautiful garnish atop a meringue or whip finish, then Crunchtine is the solution. (Example of a recipe using Crunchtine)
Thinly cooked crepes pieces cooked til golden brown, delicious texture and flavour having been made with butter instead of vegetable fat. Trusted clean ingredients are sourced to make every batch of Crunchtine, serving up a consistent product every time.
It is delicious and one of the many sophisticated pastry products Qualifirst brings in for Pastry Chefs in Canada.