There's been a lot of buzz about Yuzu lately. The exotic flavour of this tiny Japanese citrus fruit adds a welcome and potent zing to everything from dressing to desserts. Yuzu is healthy, delicious and unique, and provides a surprising burst of freshness.
Its versatility makes Yuzu a valuable commodity in modern kitchens. Though the fruit has been used regularly in Asian cuisine for centuries, Western chefs and home cooks are only recently jumping aboard the Yuzu craze.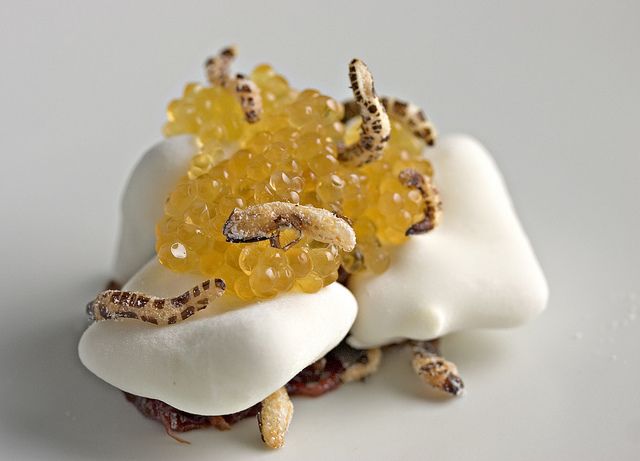 Unless you have a Yuzu tree in the back yard, finding fresh Yuzu fruit can be a difficult task. Thankfully, there are a variety of Yuzu products that are readily available through Qualifirst to help provide a powerful and surprising citrus punch in your kitchen.
What can you do with Yuzu? Here are 7 great Yuzu ingredients to help you do just about anything!
Yuzu Juice
All-natural, pure and potent, Yuzu juice provides a quick splash of exotic citrus flavour to almost anything. Use it in place of lemon juice in any recipe that calls for a touch of tartness. Just remember to adjust the amount downward as high-quality Yuzu juice provides a concentrated burst of tartness. Use it to make authentic ponzu sauce for seafood. It also makes wonderful salad dressings, dips, marinades and delicious desserts.
Yuzu Kosho Sweet Rub
For a touch of exotic heat and flavour, Yuzu Kosho Sweet Rub is unmatched. It's made with Yuzu zest, konbu, sea salt and spicy chili, and imparts an appetizing aroma and flavour to meats and fish. Try it in stir-fries or to make a dressing for Asian noodles or salads.

Yuzu Hot Chili Sauce
If you can't get enough Sirachi, you'll love Yuzu Hot Chili Sauce. Not only can it rival Sirachi's addictive heat, but it also provides an exotic citrus zing that opens eyes and turns heads in mouthwatering approval. Use it to make unique marinades and sauces. It also makes a wonderful stand-alone condiment on its own for a wide variety of dishes.

Yuzu Mayonnaise
Create an instant lasting impression with this high-quality, all-natural, real Yuzu mayonnaise. This exceptional mayonnaise is made with only the freshest eggs and pure Yuzu for an unparalleled premium product. Use it as the perfect dip for everything from French fries to vegetables and seafood. Make your mayo-based salad dressings truly stand out with an exotic twist. This authentic Japanese-style mayonnaise is guaranteed to please.

Yuzu Marmalade
The simple and beautiful flavours in this all-natural Yuzu marmalade will help you wake up to bright burst of refreshing citrus. Made with authentic Yuzu, natural sugar and honey, this Yuzu marmalade delivers a crisp sweetness at breakfast when spread on toast or breads. Try using it as a base for fish and pork marinades or as a glaze for garden-fresh carrots.

Yuzu Flavour Pearls
Imagine the bright burst of citrus when these molecular gems 'pop' in your mouth! There's so much you can do with these flavour pearls, you're limited only by your creativity. Simply sprinkle them over anything from sashimi tuna to ice cream for a brilliant garnish that will also dazzle the tongue. They're perfect as an eye-pleasing addition to cocktails and provide a pleasing citrus boost when popped. Try incorporating them into mayonnaise for dips and dressings your guests are sure to remember.

Yuzu Flakes
These premium freeze-dried Yuzu Flakes are the closest you can get to just-picked fruit. The meticulous process preserves the very best qualities of fresh Japanese Yuzu and provides a convenient and attractive way to add a splash of exotic citrus flavour to a wide variety of dishes. Use as an attractive garnish that will release vibrant citrus notes upon contact with moisture. Sprinkle the colourful crumbs over sashimi are shellfish. It works wonders when paired with scallops. Shelf-stable and ready to use whenever you want to instantly transform a dish.