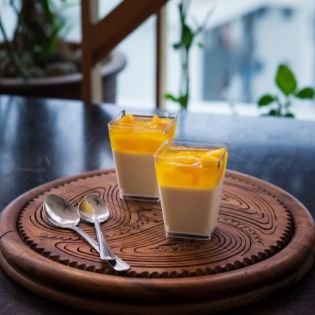 Presentation Cups
Showcase your finished masterpieces in presentation cups worthy of them. Our Vancouver and Toronto warehouses are currently stocked with presentation cups that keep your ice cream, jello treats, or puddings looking picture perfect whether they're behind glass, on a serving table, or on a plate. In addition to enhancing the look of your pastries, your presentation cups feature:

Multi-functional design.
Easy storage and stackability.
Reusability and versatility
Whether you're looking to serve your desserts in rectangles, cubes, or to cover them with a lid, we've got you covered with a presentation cup worthy of your effort.

In-Stock at our Toronto and Vancouver Locations.
Next Day Delivery in GTA and Metro Vancouver.
FREE DELIVERY ON ORDERS OVER $50.

Browse the catalog on your mobile device.
Enter your email address below and receive the exclusive link!