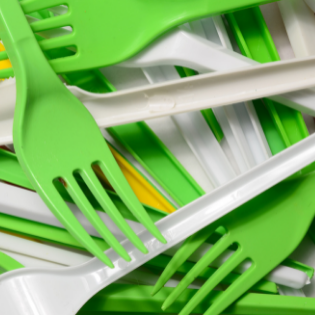 Plastic Cutlery
Tired of traditional plastic cutlery that bends and breaks easily? We are too. The plastic cutlery in your restaurant, food truck, ice cream shop, or other foodservice location, should stand up to regular use - whether you're scooping up potato salad or digging into lemon gelato. Our cutlery collection consists of unique features like double edges with a tablespoon and teaspoon together, and clear plastic spoons if you prefer that look.

In-Stock at our Toronto and Vancouver Locations.
Next Day Delivery in GTA and Metro Vancouver.
FREE DELIVERY ON ORDERS OVER $50.

Browse the catalog on your mobile device.
Enter your email address below and receive the exclusive link!