Warm Beluga Lentil and Sweet Potato Salad
Sweet potato and black beluga lentils make a gorgeous composed salad that's perfect on its own for lunch or as a side for grilled chicken or barbecue ribs.
by Jodi MacKinnon (QFG)
Prep Time
20 mins
Cook Time
40 mins
Total Time
1 hr
Ingredients:
2

Tbsp

unsalted butter

1

cup

onion

(finely chopped)

1

tsp

garlic

(finely chopped)

2

cups

sweet potato

(peeled and cut into small dice)

1

cup

organic beluga lentils

1

Tbsp

herb de Provence

3

cups

vegetable stock

1

cup

cherry tomatoes

(halved)

1

cup

pomegranate seeds

1

cup

walnut halves

(toasted and chopped)

¼

cup

parsley

(finely chopped)

2

Tbsp

lemon juice

1/4

cup

David's organic extra virgin olive oil

Goat cheese
Instructions:
Melt butter in a saucepan over medium heat. When hot, add the onion and saute until soft and translucent. Add garlic and cook for 2 minutes.

Add the sweet potato, lentils, and herbs de Provence and cook for 2 minutes. Add the vegetable stock and simmer the lentils for 20 to 25 minutes or until they are tender and the liquid is absorbed.

Turn into a bowl and add the cherry tomatoes, pomegranate seeds, walnuts, and parsley. Toss with the lemon juice and extra virgin olive oil and season to taste.

Serve garnished with crumbled goat cheese.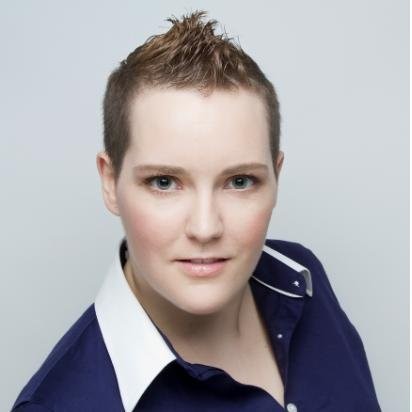 About Jodi MacKinnon (QFG)
Qualifirst's COO, Jodi loves cooking and baking, taking raw ingredients and turning them into something that is absolutely delicious, with just the right flavour balance, is one of her favourite pastimes.