Grand Caesar Cocktail
This perfectly spiced, small-batch caesar mix is guaranteed to up your brunch cocktail game. Load it with garnishes and turn it into the main course or leave out the vodka for a virgin caesar.
by Jodi MacKinnon (QFG)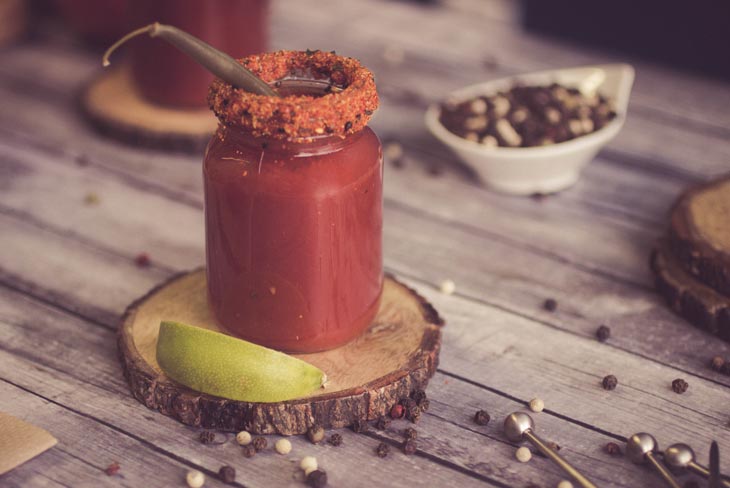 Instructions:
Combine the caesar mix and vodka.

Rub a lime wedge along the rim of 4 cocktail glasses.

Put the sea salt flakes or togarashi in a small plate. Press the rim of the glass into the seasoning and shake off the excess.

Pour the caesar into the prepared glasses and serve.
Garnish with baby corn, bacon, basil sprig, beef jerky, carrot stick, celery stick, cherry tomatoes, cocktail franks, cubed cheese (cheddar, brie, pepper jack, smoked gouda etc.), chili peppers, cucumber spears, green and/or red pepper rings, jalapeno pepper, jalapeno popper, lemon, lime, orange and/or grapefruit wedges or swirls, meatballs (skewered), olives (plain or stuffed), pepperoncini, pepperoni stick, radishes, pickles, pickled vegetables (asparagus, carrots, onion etc.), rosemary sprig, shrimp, steak bites (skewered), smoked oysters or mussels, thyme sprig, zucchini spears etc.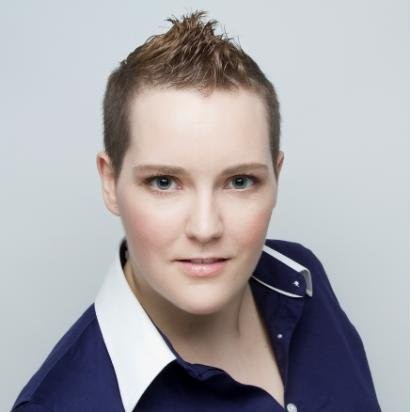 About Jodi MacKinnon (QFG)
Qualifirst's COO, Jodi loves cooking and baking, taking raw ingredients and turning them into something that is absolutely delicious, with just the right flavour balance, is one of her favourite pastimes.