Start writing here...An ice cream maker without unique ingredients is like an artist without paint.
How can you create your delicious art if you don't have the tools to let your imagination run wild?
The secret ingredients this summer are unique fruit purees made by Boiron. You can combine them into entirely new flavours, incorporate them into the texture of your ice cream, or use them to make classic summer flavours.
Get these unique fruit purees into your ice cream lab and set your creativity free. When you land on a winning combination, we'll make sure you never run short on ingredients.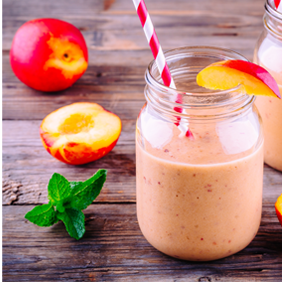 Rich flavours of peach will tantalize your taste buds, and the vibrant red colour will wow you. The look may just entice you, but the taste will not let you down. From peach cobbler-inspired ice cream to the taste of your favourite fuzzy peach candy recreated in an indulgent ice-cold dessert, your creative culinary possibilities are endless.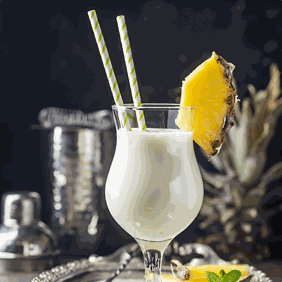 The tropical flavours of pineapple never disappoint. Incorporate the sweet flavour into your creations paired with chocolate, coconut, or gingerbread spice to create flavours unique to you that will wow your guests every time. Watch guests sail away to tropical paradises as you serve these fantasy creations.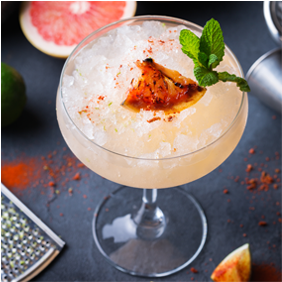 Pretty in pink is an understatement; packed with flavours and aroma, Boiron Pink Grapefruit is more than meets the eye. Wait till you taste the citric explosion of Pink Grapefruit infused into your glacial creations. Create a chocolate grapefruit combo pairing with dark chocolate that has citric notes, making your creation shine.
Unbelievable Dark Chocolate Couverture For Ice Cream Shops

Your customers don't know exactly what makes your ice cream better than the shop down the street, but they know they like yours better.


You know it's because you put more thought into your creations than the other shop. You look for ingredients with a hint of something special. Just enough of an effect on the palate to elicit that satisfying mmmmmmm. But not too much. It's a soft touch you're constantly refining.


Have you tried this glorious Arcango Noir 85% dark chocolate couverture from Michel Cluizel? It's the best pairing we've ever found for classic vanilla and chocolate ice cream treats. And you haven't tasted real chocolate ice cream until you taste it made with Arcango Noir 85%.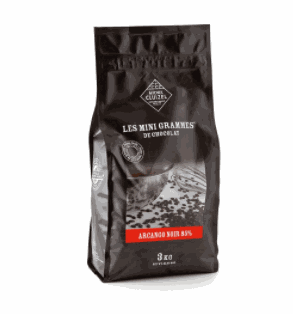 Arcango Noir 85% from Michel Cluizel


It's loaded with an intense roast cocoa flavour and hints of woody spice. It's exactly that secret ingredient your customers will know they like, but they won't be able to say quite why. And the ice cream shop down the street will never be able to replicate the flavour. Add in the acidity of fruit and dark roasted coffee, and you have a wonderful tool to work with as you develop new creations and improve your old favourites.
If you prefer dark, but not quite that dark, experimenting with this San Martin Dark Organic chocolate couverture could yield similarly brilliant results in your shop.
Play with all kinds of other ingredients, from unique stabilizers to fruit purees, to make your ice cream the stuff customers talk about at home.
There is a lot for you to choose from at Qualifirst. We import fine ingredients from across the globe and ship them from our warehouses in Toronto and Vancouver straight to your pantry. You can start testing new creations as early as tomorrow.



Ingredients That Bring Texture
When a customer comes to your ice cream shop, they're almost as interested in the texture of the ice cream as the flavour.
A glacier like yourself (because "ice cream maker" doesn't quite reflect your skills and dedication) has the ability to customize the texture of a creation as much as the flavour.
Rich dark chocolate might be dense, thick, and creamy. A mango flavour might be lighter, with a texture closer to a sorbet.
Expand your craft deeper into the texture with stabilizers from Qualifirst, Canada's leading importer of gourmet ice cream ingredients.
Incorporate your new creations into your regular menu, and we'll make sure you're never short on ingredients.
Explore a world of new ice cream stabilizers. Create a unique texture that no other ice cream shop has. All the ingredients are waiting in our Vancouver and Toronto warehouses, ready to ship to you today.