Why head out to the stores and spend money when you can make your own ornaments at home with your very own crafts, household items and materials. During this pandemic, it is much safer to come up with creative ideas at home or pop into a local dollar store then to be out stressing and running around malls for hours.
There are so many fun ideas to share, but we chose just a few simple ones that you and your family can start off the holiday season with.
SIMPLY RIBBON AND STICKS
This is an easy ornament that can literally be created within seconds and you can do this with the entire family. Head out to your yard, or a nearby park or forest and gather some thin sticks. Find some colorful ribbon and wrap it around the sticks, making knots and tying them in varying lengths. Wrap some string around the end and create a loop and you have a charming ornament for your Christmas tree, wreathe or other holiday designs.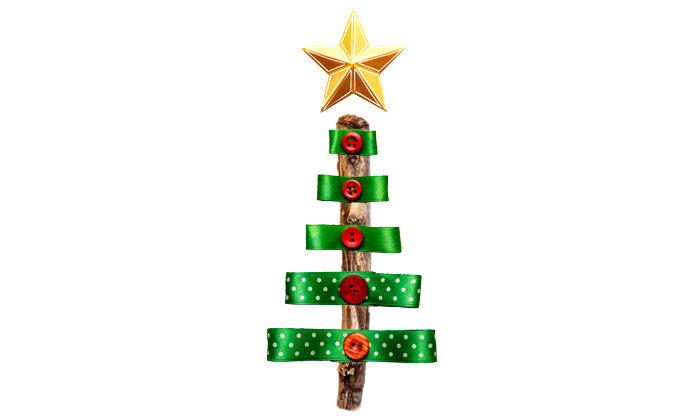 CINNAMON TREES
These are perfect for younger kids to do and they will love how they look dangling on the tree! If you have cinnamon sticks in your pantry, you're in luck! You can make a forest of cinnamon trees out of cinnamon sticks, some pine tree twigs (real or fake!), glue and some colourful buttons. Not only will they look cute dangling on your tree - but your home will smell yummy too!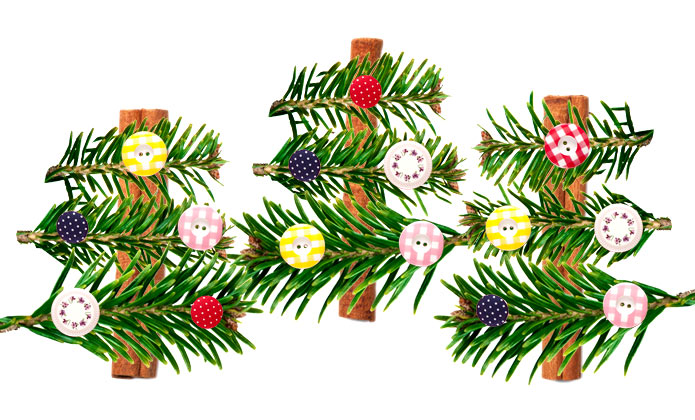 CRAFTY CORKS
If you have any corks hanging around the house, maybe after a wine and cheese soirée or in your craft box, you can make them into dangling ornaments for your tree. All you need are some metal hooks or small nails that have round shape loops at the end for hooking beads onto. Add four to five beads to both sides of the cork and then attach a loop of fishing wire and hang it on your tree. This can also be a fantastic holiday gift for the wine lover in your life.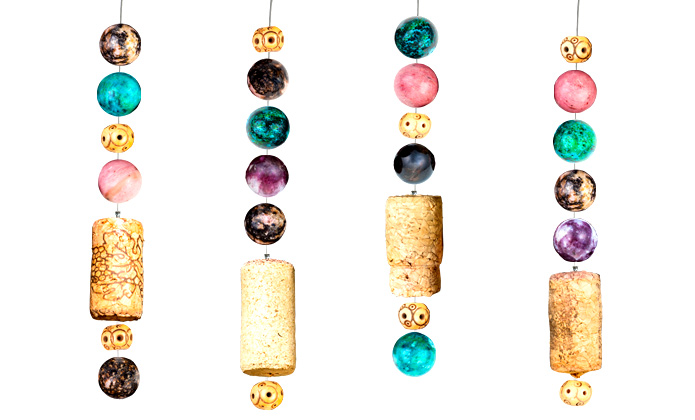 FROSTY TEALIGHTS
You can take any of those dollar store or hardware store battery-powered tea lights and glue various designs on them. Make little top hats made from construction paper, use ribbon for a scarf or use piper cleaners and small pom pom balls to make earmuffs. You can also draw on Frosty the Snowman's eyes and mouth with a permanent black marker. Attach a little string or yarn to the top and voila! You have some stunning little snowman smiling at you from across the room.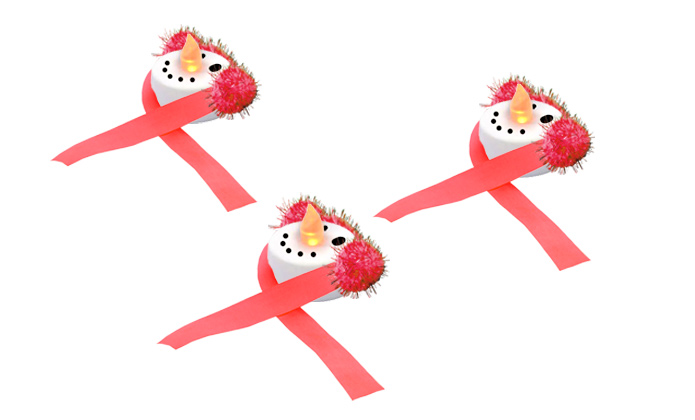 SCRABBLE ALL THE WAY
Who said Scrabble is just for competitive word games? If you by any chance have some scrabble tiles from an old board game, you can make some beautiful Christmas message ornaments. All you need are popsicle sticks, scrabble tiles, some ribbon, and a hot glue gun. Glue your favourite holiday messages together side by side along a popsicle stick and then glue a loop of ribbon to the top for hanging. Easy peasy!