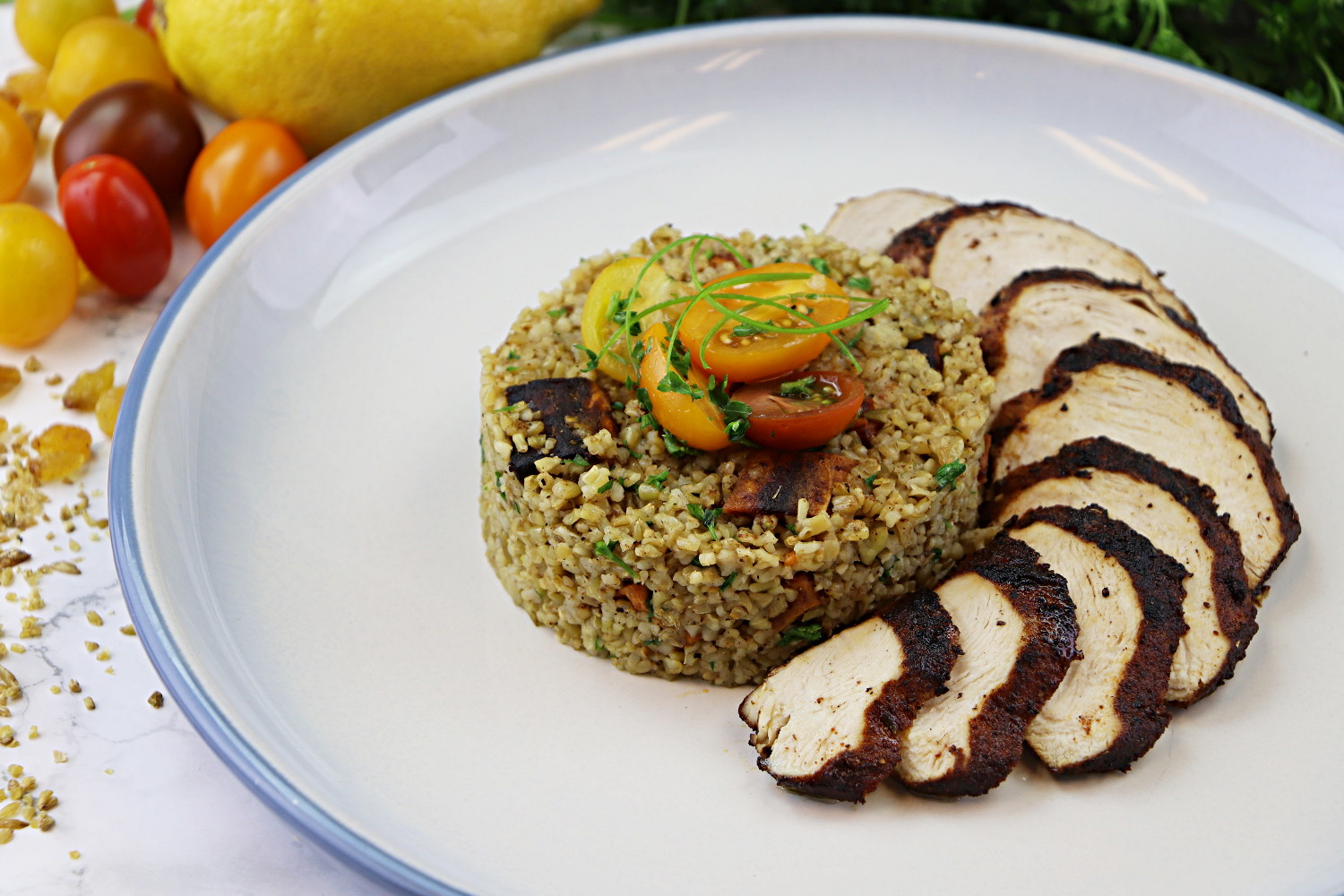 Prep Time
15 mins
Cook Time
30 mins
Total Time
45 mins
Instructions:
Preheat oven to 350°F.

In a pot on medium heat, add oil and sautee the onion and Ras El Hanout spice until fragrant.

Add the freekeh and stir. Add the water and chicken stock mix into the pot and stir. Reduce heat to medium-low.

Cover and cook for 25-30 minutes or until liquid is absorbed. Keep covered and remove from heat. Drain excess water and set aside.

In a bowl, add the sweet potatoes, 1 tbsp olive oil and 1 tsp of Shawarma Seasoning. Toss to coat. Pour the sweet potatoes on a prepared baking pan and roast for 20-25 minutes or until tender.

While the sweet potatoes roasting, pat the chicken breast dry and rub with the remaining shawarma seasoning all over.

Heat a large non stick pan on medium heat and add oil. Sear the chicken until golden brown on each side. Transfer the chicken to the baking sheet with the sweet potatoes. Roast until cooked through, for about 10-15 minutes.

Once sweet potatoes are cooked, add to the freekeh. Add tomatoes, raisins, lemon juice and seasoned with salt and pepper. Mix to combine.

Slice the chicken and serve with the freekeh pilaf and enjoy.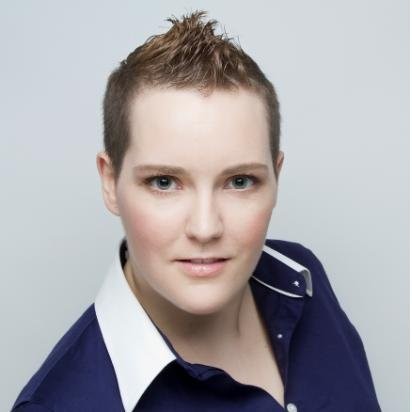 About Jodi MacKinnon (QFG)
Qualifirst's COO, Jodi loves cooking and baking, taking raw ingredients and turning them into something that is absolutely delicious, with just the right flavour balance, is one of her favourite pastimes.