Riachuelo and Red Bell Pepper Dessert Recipe
A luxurious dark chocolate dessert with a crunchy texture, vegetable sweetness from red bell peppers, and a hint of chili heat.
by Jodi MacKinnon (QFG)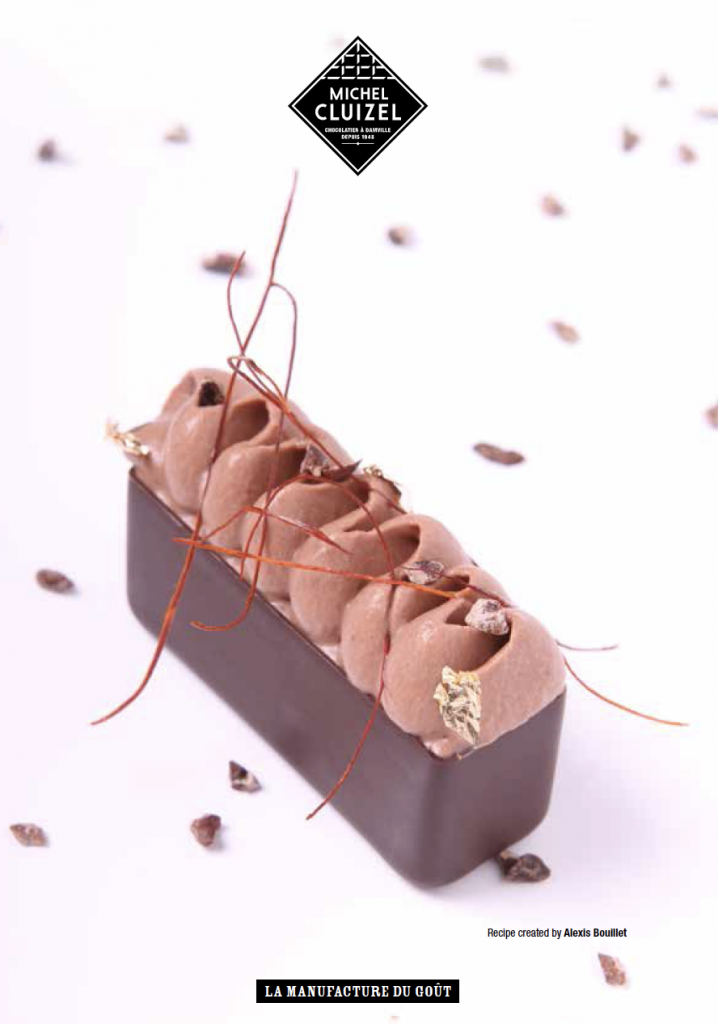 Instructions:
Riachuelo Ganache
Combine the chocolate and cocoa mass in a double boiler and melt over simmering water. Remove from the heat.

In a heavy pot, heat the cream, glucose, and invert sugar to 65ºC.

Whisk the cream mixture into the chocolate. Slowly add the cold whipping cream. Refrigerate overnight. The next day, whip it to soft peaks in a stand mixer.
Chocolate Shortbread
In a food processor, pulse the brown sugar, sugar, pastry flour, cocoa powder, and baking soda.

Add the chilled butter and pulse several times. Add the vanilla and chopped chocolate and pulse until the dough is crumbly.

Line a baking sheet with parchment, and crumble the dough on to it. Refrigerate for 1 hour.

Heat an oven to 300ºF. Bake the crumble for 7 minutes and check. Continue baking for another 5 to 7 minutes or until done. Remove and cool. Crush into crumbs.
Spicy Riachuelo Chocolate Crunch
Melt the chocolate and grapeseed oil in a double boiler. Remove and cool slightly.

Combine the crushed shortbread, croustilline, cocoa nibs, and Morita chili powder. Fold into the melted chocolate. Spread on a parchment-lined baking sheet and freeze.
Roasted Red Bell Pepper Confit
Puree the red bell pepper in a blender. In a heavy pot, combine the pepper and glucose and over medium heat, cook to 40ºC.

Combine the sugar and pectin, and sprinkle over the red pepper mixture. Raise the heat and boil for 30 seconds. Remove from the heat and cool. Put it into a piping bag for assembling.
Assembling
Crumble some of the chocolate crunch into the bottom of the coupelles. Pipe the red bell pepper puree over it to cover. Decoratively pipe the Riachuelo ganache to fill the coupelle.

Garnish with cocoa nibs and the chili threads and serve.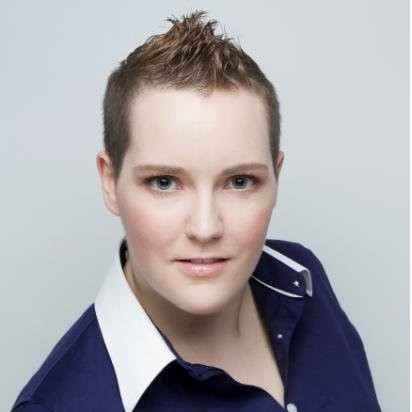 About Jodi MacKinnon (QFG)
Qualifirst's COO, Jodi loves cooking and baking, taking raw ingredients and turning them into something that is absolutely delicious, with just the right flavour balance, is one of her favourite pastimes.