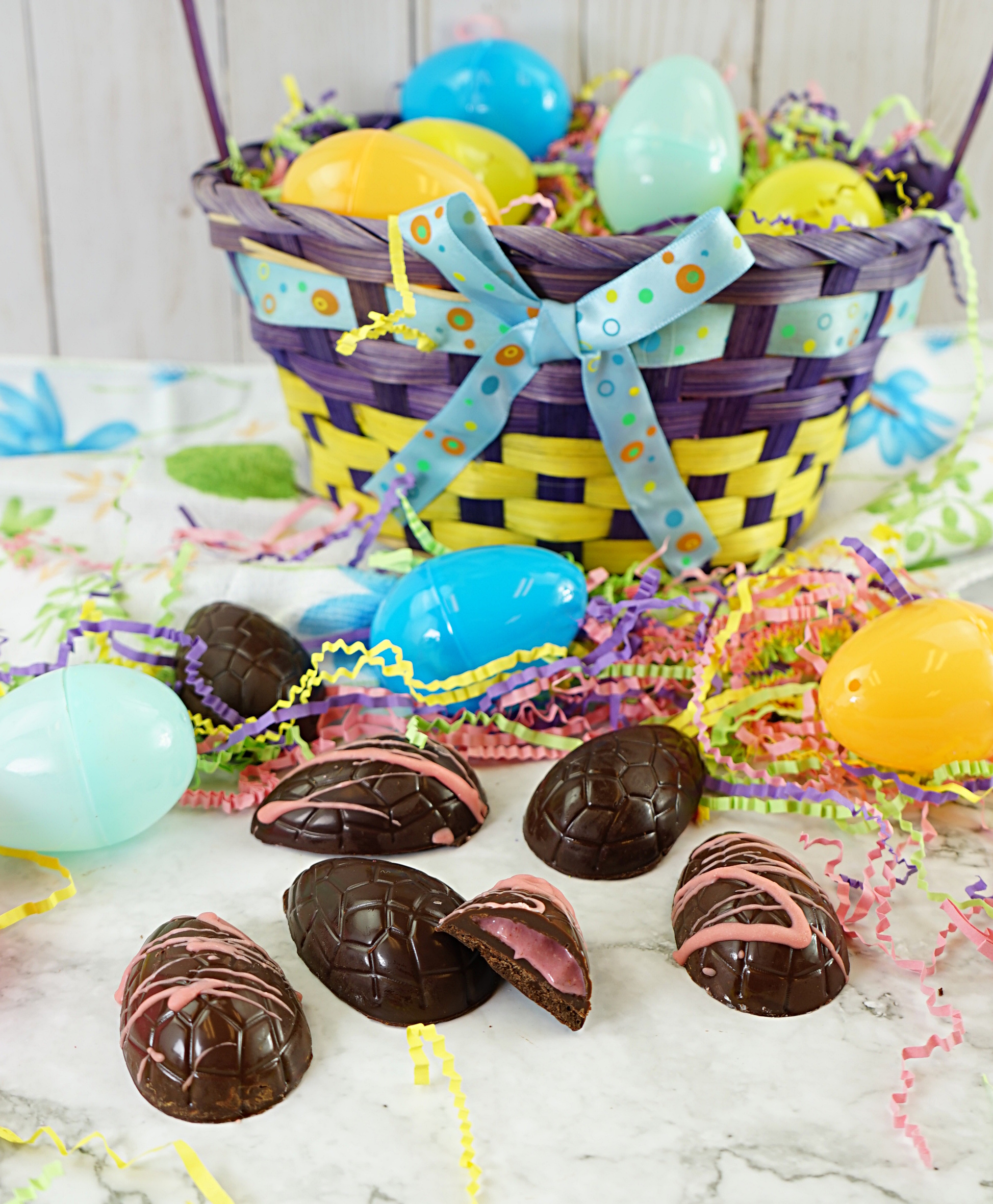 Prep Time
30 mins
Cook Time
30 mins
Total Time
1 hr
Instructions:
Create the Raspberry Ganache: In a saucepan on medium heat, add raspberry puree and icing sugar. Stir and bring to a boil. Lower the heat and let it simmer until the puree reduces to about a half, approximately 25 minutes.

Add heavy cream and mix until fully incorporated.

In a large bowl, add the white chocolate chips and raspberry puree and stir until the chocolate is melted and smooth. Let it cool and cover with a plastic wrap and refrigerate for 2 hours or until firm.

Create the Chocolate Eggshells: to temper the chocolate, melt 2/3 of the chocolate using the Bain-Marie/ Double boiler method (see Notes for instructions). Stir with a spatula from time to time until the chocolate melts completely.

Remove the chocolate from heat and stir in the remaining chocolate. Stir until chocolate is melted.

Return the bowl of chocolate to the bain-marie and reheat and stir. The chocolate is ready to be used when its smooth and shiny.

To Assemble: fill all the cavities of the egg mold with the tempered chocolate. Tap it a few times to remove any air bubbles. Turn the mold upside down over the bowl and let all the chocolate drip out, leaving a thin layer of chocolate in the mold.

Scrape the top of the mold to ensure a smooth top edge. Let it chill in the fridge for 20 minutes.

Once the chocolate shells are set, scoop or pipe the raspberry ganache into the shells leaving about 1/8 inch over top.

Reheat the tempered chocolate and pour a thing layer of chocolate over the ganache and fill the remainder of the cavity. Scrape off the excess chocolate.

Refrigerate for at least 1 - 2 hours or until hardened.

Once fully set, invert and tap the mold a few times on a flat surface to release the chocolate eggs.
NOTE: Bain-Marie Technique: Fill a few inches of water into a pot and place on low heat, then place a heat resistant mixing bowl on top of the pot, make sure the bottom of the bowl does not touch the water. Add the chocolate in the bowl and stir occasionally until the chocolate is melted.    
TIP: Make sure to use tempered chocolate and that the chocolate is fully set before removing it from the mold, otherwise it will not come off of the mold.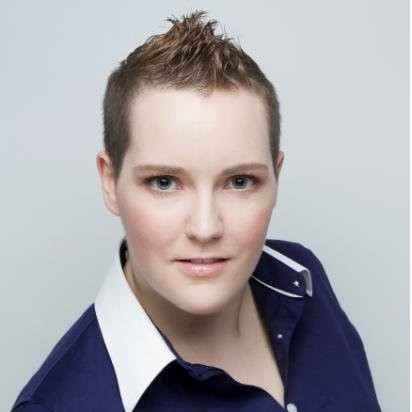 About Jodi MacKinnon (QFG)
Qualifirst's COO, Jodi loves cooking and baking, taking raw ingredients and turning them into something that is absolutely delicious, with just the right flavour balance, is one of her favourite pastimes.