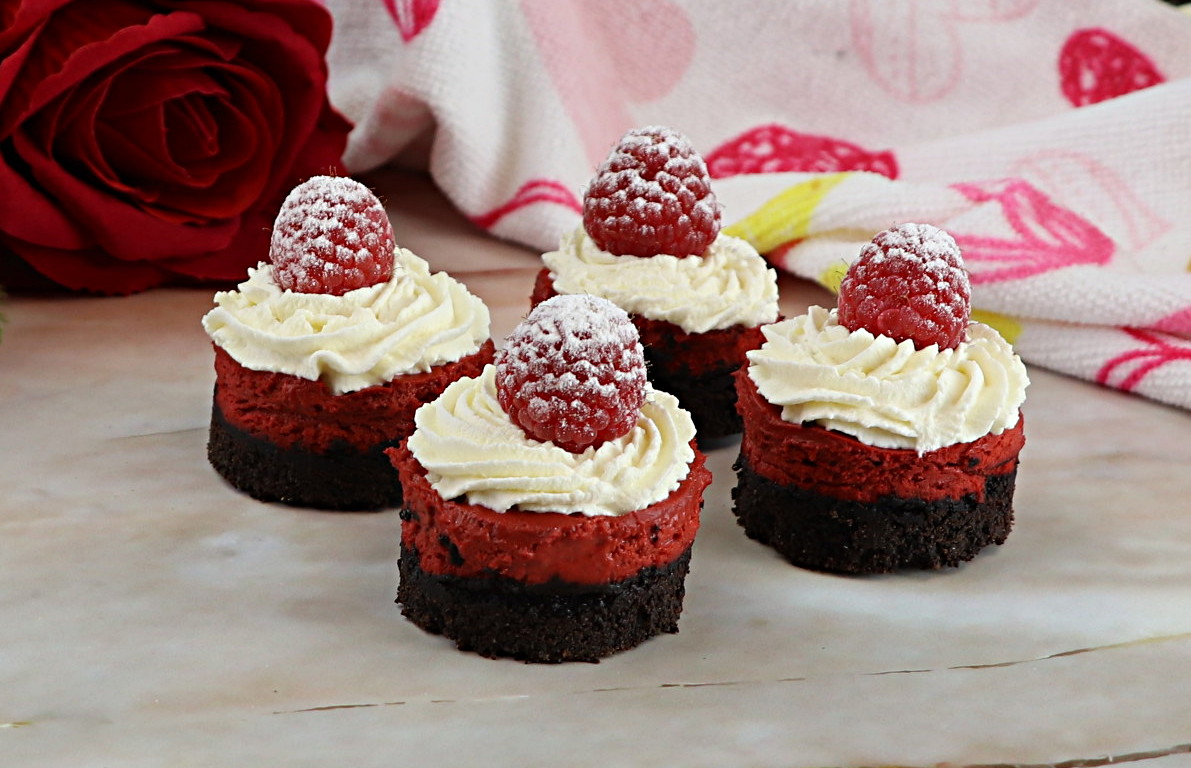 Prep Time
10 mins
Cook Time
15 mins
Total Time
25 mins
Instructions:
Preheat oven to 350°F. Grease mini round cheesecake pans or muffin pan.

In a bowl, mix the chocolate cookie crumbs and melted butter. Add a scoop of the crumbs to each cheesecake pan cavity. Press down to form an even crust. Bake for 5-10 minutes.

Reduce oven temperature to 325°F.

In a large bowl using an electric mixer or stand mixer, add cream cheese, sugar, cocoa powder, vanilla, egg, red food color and red velvet extract. Beat the ingredients on low until well combined and smooth.

Pour the cheesecake batter onto prepared individual crust. and bake for 15 - 20 minutes.

Cool onto a wire rack to room temperature. Then refrigerate overnight to set.

Carefully remove the cheesecakes from the pan.

To prepare the whipped cream, in a bowl using an electrical mixer, beat the heavy cream, icing sugar and vanilla until soft peaks form.

Pipe or dollop the whipped cream frosting on top of the cheesecakes. Enjoy!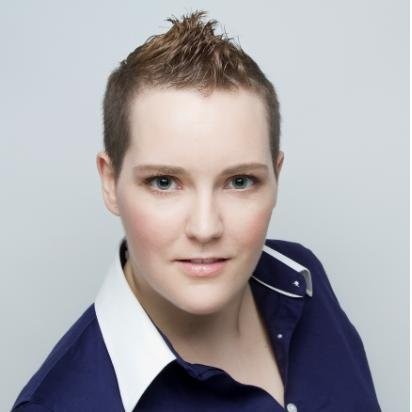 About Jodi MacKinnon (QFG)
Qualifirst's COO, Jodi loves cooking and baking, taking raw ingredients and turning them into something that is absolutely delicious, with just the right flavour balance, is one of her favourite pastimes.