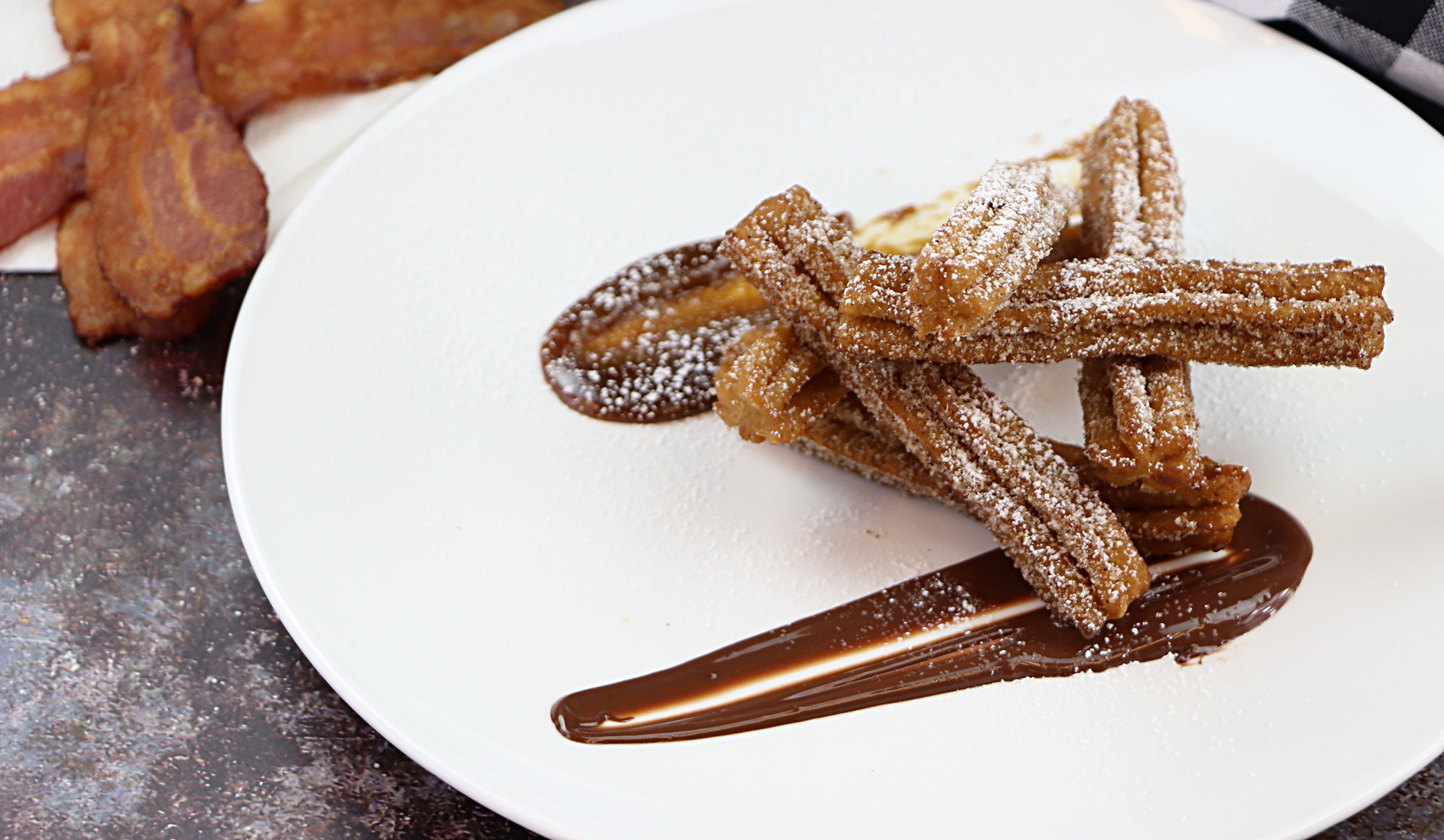 Prep Time
10 mins
Cook Time
20 mins
Total Time
30 mins
Instructions:
In a large pot or deep skillet, heat frying oil to 360°F.

In a small bowl, combine 1 cup of sugar and 1 tbsp of the maple bacon rub. Mix and set aside.

In a large saucepan on medium heat, add water, butter, sugar and salt. Mix until butter is melted.

Reduce heat to low and add the flour and the rest of the maple bacon rub. Stir constantly until mixture is smooth and comes together. Transfer the mixture to a bowl and let it cool

Once cooled, add eggs and vanilla into the flour mixture then blend using a handheld mixer until well combined.

Transfer the batter into a piping back with a rounded star tip.

Carefully pipe the batter into the preheated oil and cut the ends with scissors into about 6 inches.

Let it fry until golden brown for about 2 minutes. Remove from oil and transfer to a prepared dish with paper towel.

Roll the churro into the sugar and maple bacon coating while still hot.

Repeat the process for the remaining batter.

Serve with chocolate or caramel sauce and enjoy!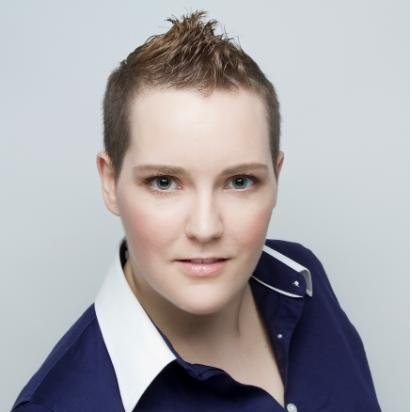 About Jodi MacKinnon (QFG)
Qualifirst's COO, Jodi loves cooking and baking, taking raw ingredients and turning them into something that is absolutely delicious, with just the right flavour balance, is one of her favourite pastimes.