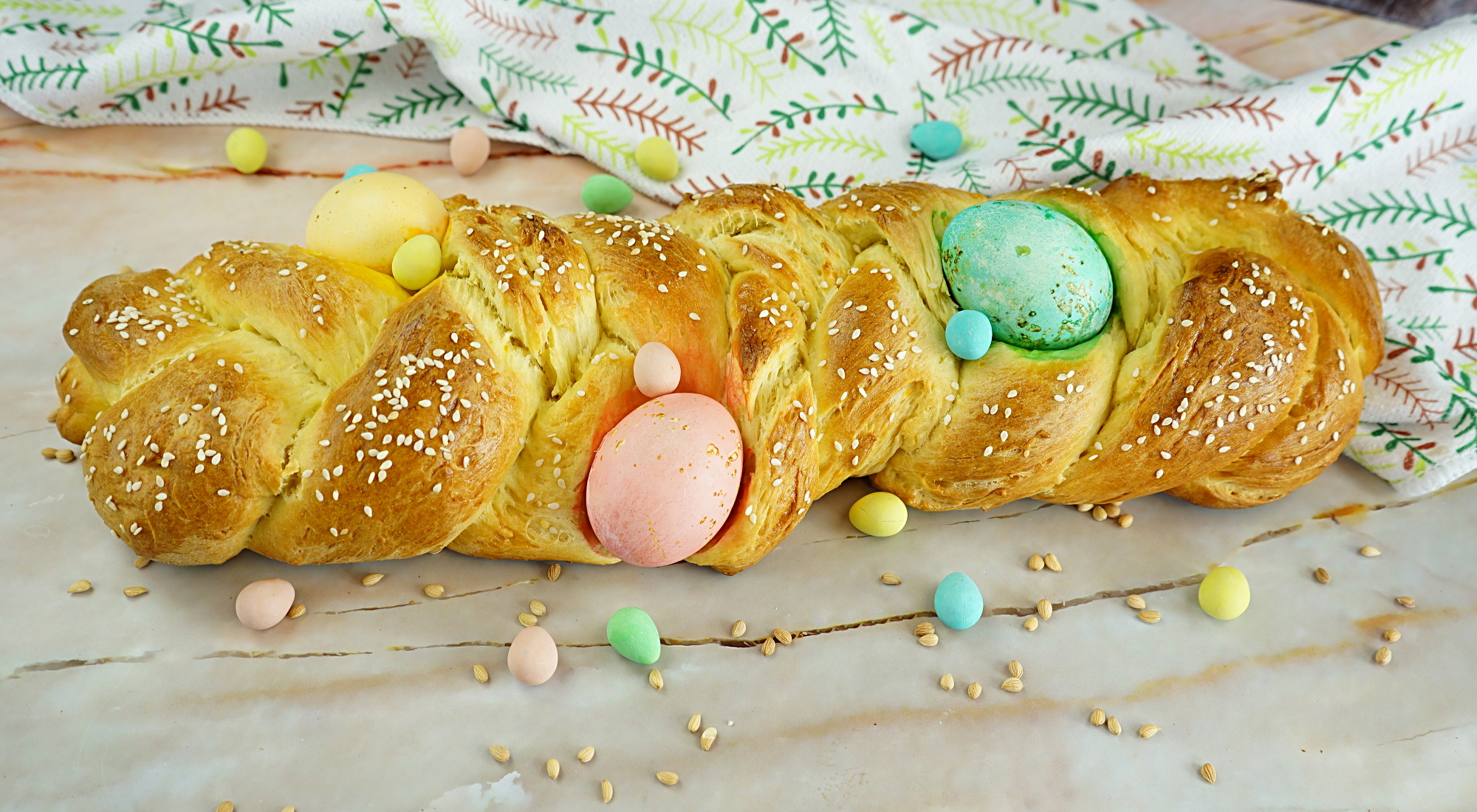 Instructions:
In a bowl, add milk and yeast and stir. Set aside for 6-7 minutes until yeast bubbles. Note: milk should not be hot or cold.

In a stand mixer with a dough hook, combine 1 cup of flour, sugar and salt, mix on low speed.

With the mixer running, add the milk-yeast mixture, 3 eggs, butter, lemon extract, orange zest and mahleb powder until combined.

Gradually add the remaining flour and raise the speed to medium-high until dough forms. The dough should look smooth.

Transfer the dough into a greased bowl and cover with plastic wrap. Let the dough rise in a warm place until it has doubled in size, about 1 - 1 1/2 hour.

Meanwhile, in a bowl or cup, stir together water, vinegar and food coloring. Dip the eggs until fully submerged for 5 minutes. Using a slotted spoon, remove eggs from the dye and set aside.

On a floured surface, divide the dough to 3 equal portions and shape these into ropes. They should have the same length and width. Gently braid the ropes and tuck in the bottom ends so they stick together. Carefully transfer the dough to a prepared baking sheet.

Gently press the hard-boiled eggs into the dough at even intervals. Cover with plastic wrap and let it rise the 2nd time for about 50-60 minutes.

In a small bowl, whisk in the egg yolk and 1 tbsp of milk. Once bread rises, brush the dough with the egg wash and sprinkle with sesame seeds.

Bake for 25-35 minutes or until golden.

Allow bread to cool on a wire rack before serving.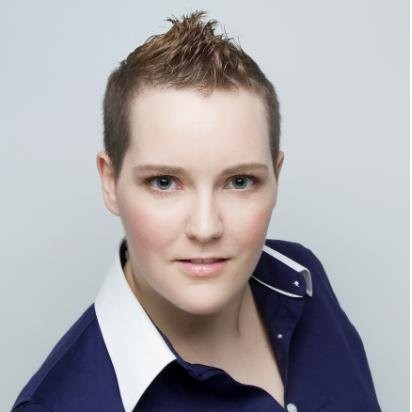 About Jodi MacKinnon (QFG)
Qualifirst's COO, Jodi loves cooking and baking, taking raw ingredients and turning them into something that is absolutely delicious, with just the right flavour balance, is one of her favourite pastimes.