Chocolate Souffle with Bourbon Vanilla Bean Ice Cream
No need to fear a falling soufflé because this easy, foolproof recipe will make you feel like a chef. An elegant chocolate dessert for special occasions.
by Jodi MacKinnon (QFG)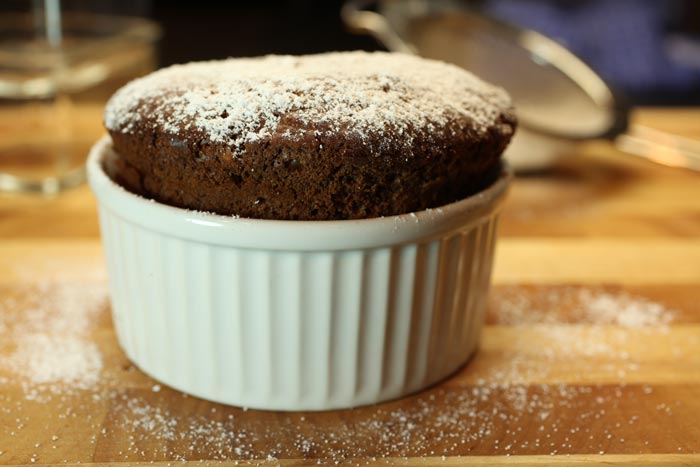 Instructions:
Preheat an oven to 425ºF.

Prepare soufflé cups by brushing with 2 Tbsp melted butter and coating with 2 Tbsp white sugar, shaking out any excess.

Melt the chocolate and remaining 2 Tbsp of butter in a double boiler. Remove from the heat.

Put egg whites in a Kitchen Aid and beat at high speed until they start to thicken. Add the remaining 2 Tbsp of sugar and beat until the whites hold peaks.

Add the egg yolks to the melted chocolate and mix until just combined.

Fold in half the whites, leaving streaks. Add the remaining whites and fold until combined.

Fill the prepared cups and level the top. Using a finger, create a shallow moat around the rim.

Put on a tray and into the oven. Bake for 8 to 10 minutes or until risen.

Serve immediately with a scoop of ice cream.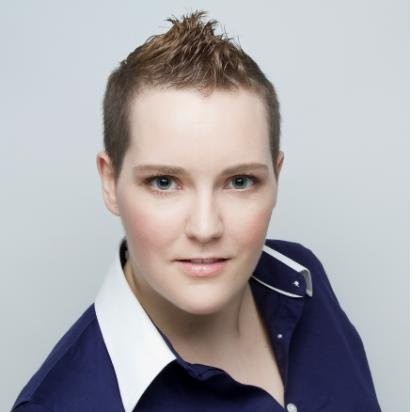 About Jodi MacKinnon (QFG)
Qualifirst's COO, Jodi loves cooking and baking, taking raw ingredients and turning them into something that is absolutely delicious, with just the right flavour balance, is one of her favourite pastimes.