The Qualifirst Team has set up a regular Blog for me, to theoretically capture the gems of food wisdom as I travel the world to check up on quality, source out new products, or learn more about the qualitative side of fine food.
My name is Yves Farges and I am the founder & owner of the Qualifirst Group of companies. Check out the amazing world of fine foods that the Qualifirst Team brings to North America at the awesome (improving constantly) website: www.qualifirst.com.
Although my bio is buried in the site somewhere easy to read, what can I promise in this Blog? What will a reader gain from coming here once a week?
It will be about fine food, fine food ingredients, the travels I take on for business, the world-class restaurants I make a point of visiting, the locally-prepared foods of the regions I make a point of visiting, and yes, there will be pictures.
Sometimes I will be cooking, other times testing foods, lecturing, and sometimes judging.
If you love food, are an interested foodie, or just plain curious generally … then this is the Blog for you.
I am as likely to be Blogging about the abysmal hotel food in Manchester while playing in a world-class poker tournament (I am a World Poker Tour class poker player in my rare free time) as I am to be commenting on how grass seems to die at the foot of truffle-producing trees in Italy.
I could be sitting (again) at the world-renowned, three Michelin star restaurant "Pic" in Valence, France, discussing afterwards cuisine with Chef Anne-Sophie Pic, the only woman in France with three Michelin Stars.
I could be standing (again) on the battlements of the castle Castillo de Canena in Spanish Jaen, invited by the Vano family to tour their amazing Olive Oil plantation where one of the world's epic Olive Oils is made, year after year.
I could be sitting (again) in a small village in the Yucatan, having my Spanish augmented by a thirteen-year-old translator, talking local foods with the Mexican Chef of a small crossroads Palapas. Yes, I have eaten Chapulines (crunchy!).
Having a post-dawn espresso on a frosty terrace near Mount Etna where the steam rising from the small cups seem to rival the plume of smoke rising from the summit of Mount Etna.
I could be perched (again) on the ladder steps of a two-story Colossus mechanical Olive tree harvesting machine in the Juan province in Argentina in sight of the Andes.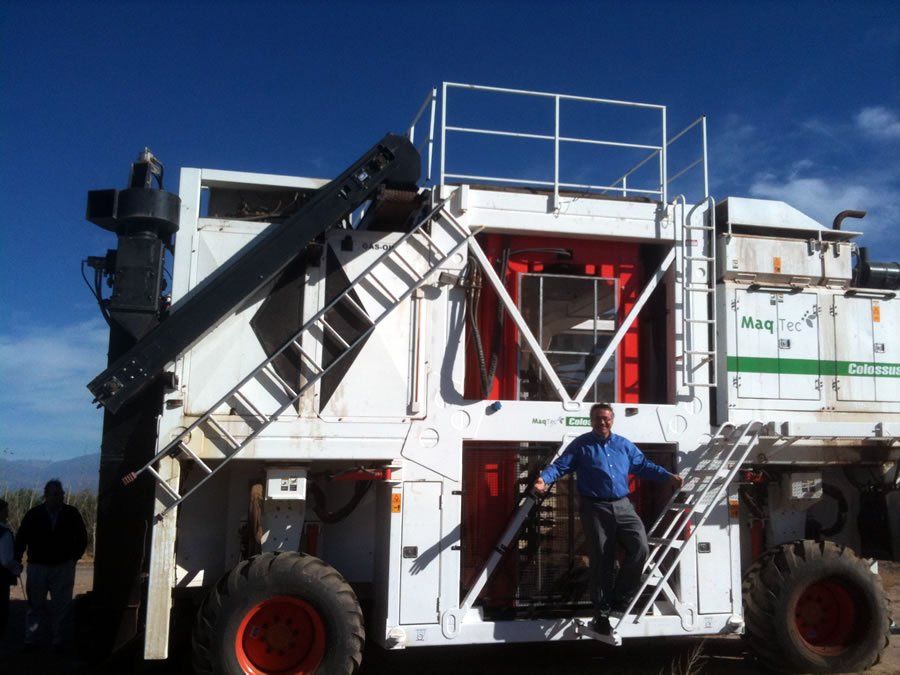 I do have a dream job, for sure, but the reading and hard work needed as the ceo of Qualifirst is quite real, so it is non-stop.
Questions are always welcome and readers are welcome. Qualifirst searches the world so join me.