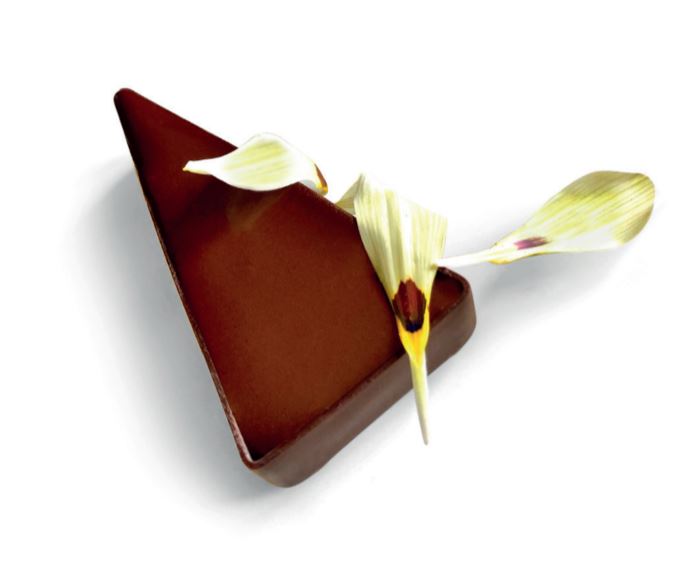 Prep Time
0 mins
Cook Time
0 mins
Total Time
0 mins
Course:
Cuisine:
Servings: 15 People
Calories: 0
Ingredients:
JASMINE CREAM

160

g

UHT Cream

160

g

Whole Milk

25

g

Gelatin mass or 3.5 Gelatin leaves

1

bag

Jasmine Tea

JASMINE PRALINE

150

g

Pure Almond Praline 50%

50

g

Croustilline

15

pc

Small Dark Delta Slim

JASMINE SYRUP

250

g

Water

125

g

Sugar

1

bag

Jasmine Tea

JASMINE GLAZE

375

g

Jasmine Syrup

13

g

Sugar

10

g

NH Pectin

1

Lemon Zest
Instructions:
JASMINE CREAM: Heat the milk and cream, use to steep the jasmine tea for 5 minutes, strain and bring back to the boil. Pour over the chocolate, then add the
gelatine mass or gelatine leaves. Allow to cool until the creamy mixture is cool enough to be poured into the chocolate shells.
JASMINE PRALINE: Melt the praline, chocolate and essential oil.
Add the Croustilline® to the melted mixture, then pour into the bottom of the Small Dark Delta Slim cups. Chill in the refrigerator before filling with the jasmine cream.

JASMINE SYRUP: Make a syrup with the water and caster sugar. Then allow the jasmine tea bag to steep for 5 minutes.


JASMINE GLAZE: Heat the jasmine syrup. Meanwhile, combine the caster sugar with the NH pectin. Once the syrup reaches a temperature of 35 °C, add the mixture to the syrup. Cook for 2 minutes. Once the glaze has been removed from the heat, add the lemon zest.

ASSEMBLY: Once the cream is set, pipe the topping on top of the Small Dark Delta Slim. Place dried jasmine flowers on top for decoration.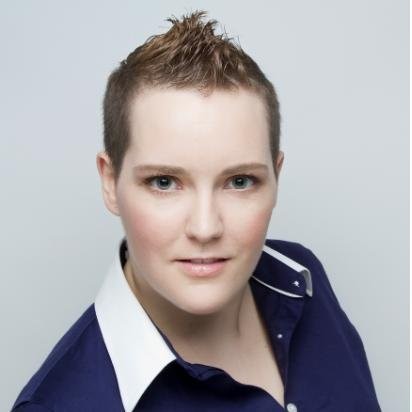 About Jodi MacKinnon (QFG)
Qualifirst's COO, Jodi loves cooking and baking, taking raw ingredients and turning them into something that is absolutely delicious, with just the right flavour balance, is one of her favourite pastimes.