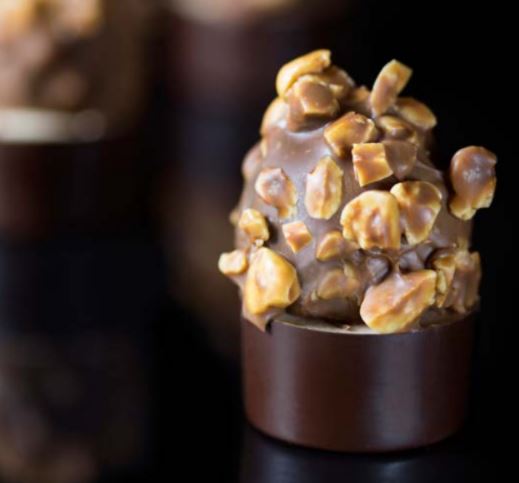 Prep Time
0 mins
Cook Time
0 mins
Total Time
0 mins
Course:
Cuisine:
Servings: People
Calories: 0
Instructions:
FLOURLESS CHOCOLATE SPONGE CAKE: Whip the egg whites and sugar together. Add in egg yolks and mix using a hand whisk. Then add the chocolate and melted butter and mix together. Line baking pan with parchment paper, then pour in the mixture and bake at 180°C for 8 mins. Let it cool and cut to desired size.

HAZELNUT MOUSSELINE: Make a creme patissiere and then add the gelatin mass and praline. Mix thoroughly. Add the butter and chill. Whip the mixture using a mixer while the mixture is very cold. Use immediately.

HAZELNUT BAVAROISE: Cook milk, egg yolks and sugar at 85°C. Remove from the heat and add the gelatin sheets soaked in cold water. Pour onto the praline and mix using a hand blender. Let it cool at 27°C and fold with the semi-whipped cream. Pour the mixture on a truffle silicon mold and freeze.

CHOCOLATE & HAZELNUT CHUNKS COATING: Mix all ingredients together and keep warm 45°C. Use at this point.

ASSEMBLY: Place a piece of chocolate sponge inside the chocolate shell. Pipe some mousseline cream on top, covering the chocolate sponge. Leave to set in the fridge for 30 minutes. Dip the "truffle shaped" Bavaroise into the chocolate and hazelnut coating and place them on the mousseline.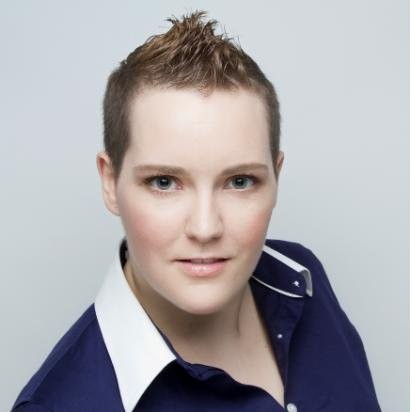 About Jodi MacKinnon (QFG)
Qualifirst's COO, Jodi loves cooking and baking, taking raw ingredients and turning them into something that is absolutely delicious, with just the right flavour balance, is one of her favourite pastimes.