Canada's Best Halloween Food Ideas (2021)
October 08, 2021

by

Jodi MacKinnon (QFG)

Leave a Comment
Stock these ingredients in your ghostery store or other retail
Spooky season is upon us, which means it's time to stock some festive, must-have ingredients in your ghostery store 👻.
Your customers look for ways to make their Halloween treats spooky and creative without sacrificing flavour.
They also take great pride in buying their ingredients locally.
Your store can do just the trick.
With high-quality Halloween ingredients that conjure their creativity, encourage customers walking through your door to spend a few dollars more, increasing their average order size.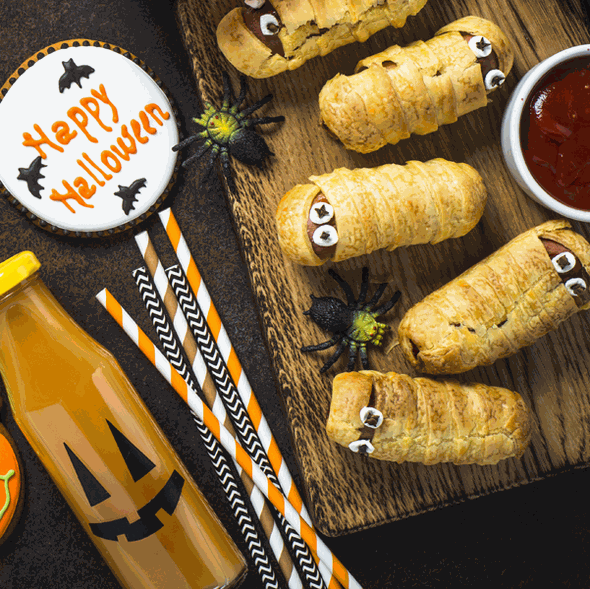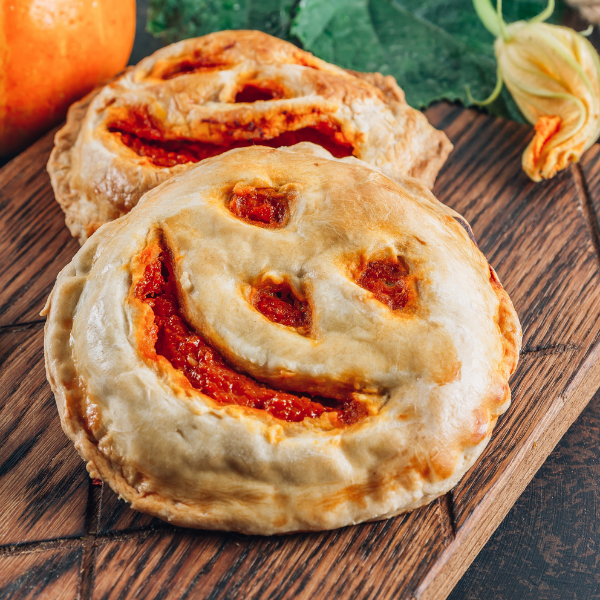 Give your customers something to celebrate this spooky season. Perfect for pumpkin pies and cakes, this extract also adds a toasted spicy kick to coffees, yogurts, and even ice creams.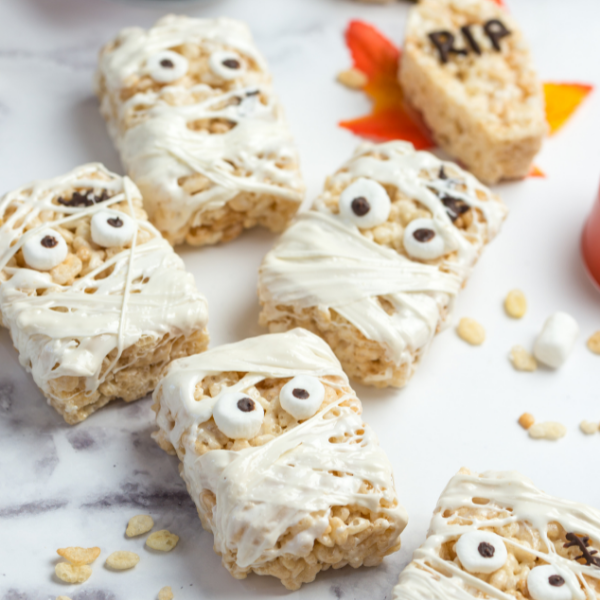 Your customers can melt this Halloween classic to make spooky mummies and ghosts, creating that traditional chewy texture. Garnish cocktails or hot drinks with bulging marshmallow eyeballs.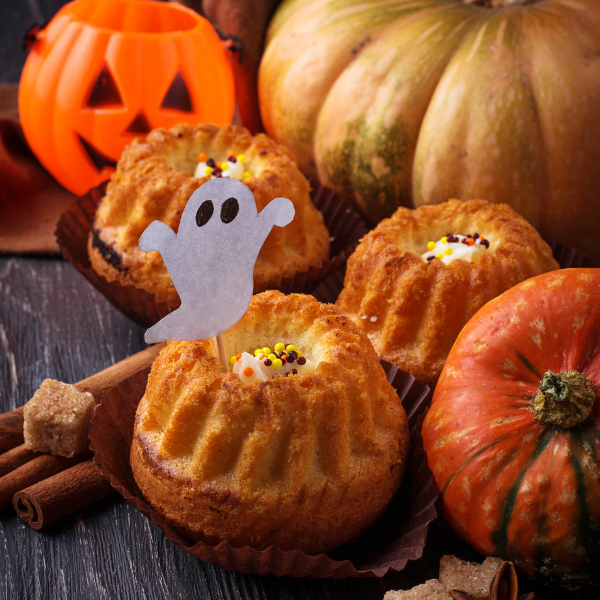 Delete the above image or replace it with a picture that illustrates your message. Click on the picture to change its rounded corner style.
Coveted Halloween ingredients for Confectioners


Check out the most coveted ingredients confectioners are using this Halloween. We have a feeling these ingredients will come in candy 🍭.

Using high-quality ingredients in your kitchen allows you to spend more time creating in the kitchen, and less time prepping and cleaning up. That also means you can conjure up more creepy confections this Halloween and fulfill them faster too.
With natural ingredients that are free of artificial flavours and locally sourced, your customers will swap out sugary tricks for large orders of your real treats.
And we think they'll put in orders for Christmas too.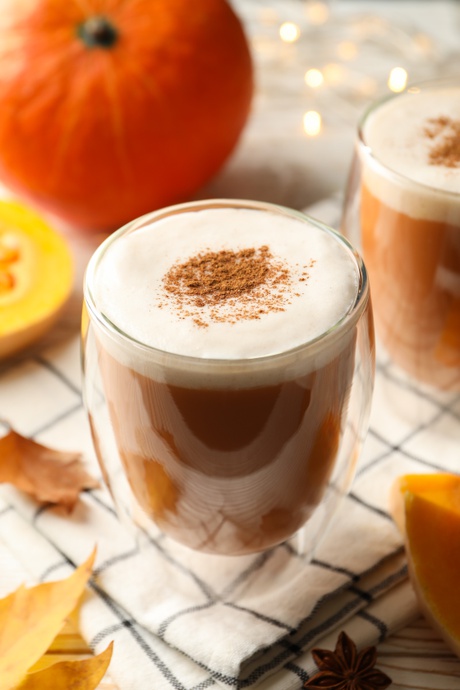 Customize the flavour of your dessert or hot beverage to your liking with David's Pumpkin Spice Sprinkle 100 g. We offer a wide selection of sprinkle flavours, each of which are made using high quality ingredients.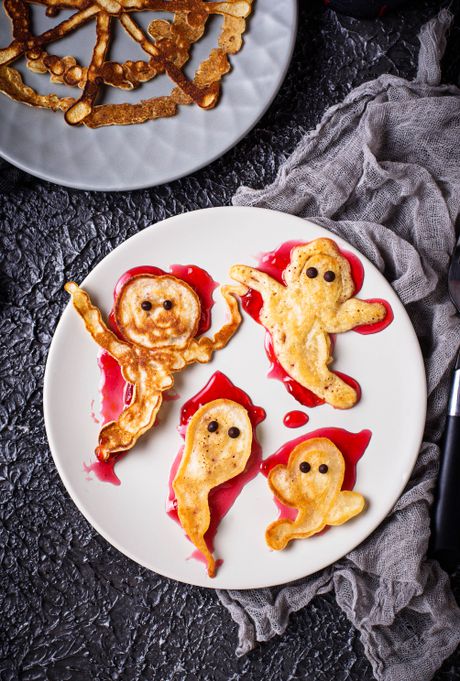 Harvesting cherries with their stems attached allow them to retain their freshness. Amarena with Stem is a famous cherry preserve from Bologna, Italy made with a variety of wild cherries with a flavour that's sweet and bitter with herbaceous notes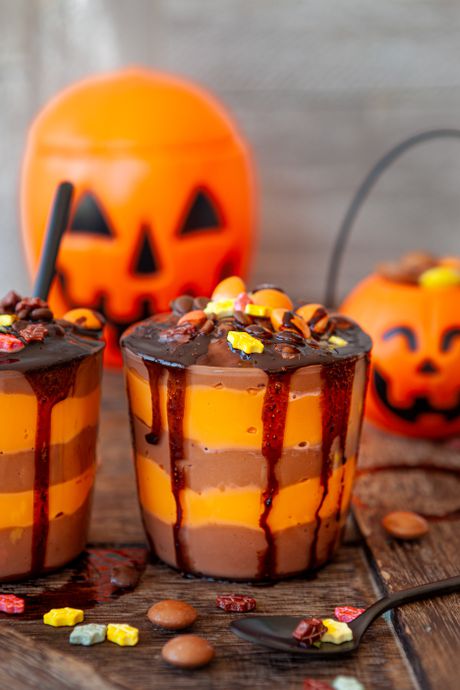 It's right there in the name! Use this puree to create ooey gooey bloody desserts like cakes and truffles that provide the sweet and refreshing taste of fresh peaches.
You instantly qualify for wholesale pricing on orders with a minimum value of $300, so order with your preferred pricing today and we'll ship everything fast from our warehouses in Toronto and Vancouver.
Hauntingly good treats, made at home!

We want to show you how to make this Pumpkin Crumble treat in half the time it takes to make a pumpkin pie. If you've got it, haunt it 🎃. Skip the pulpy mess of carving a pumpkin and lengthy baking times with an easy Halloween treat you'll love sinking your fangs into.
In just half an hour, you'll have a spectacular dessert with the same warm, spicy aroma and flavour of cinnamon, ginger and nutmeg and a sweet, crunchy oat crumble.
And you'll feel good about using locally sourced ingredients while you're at it.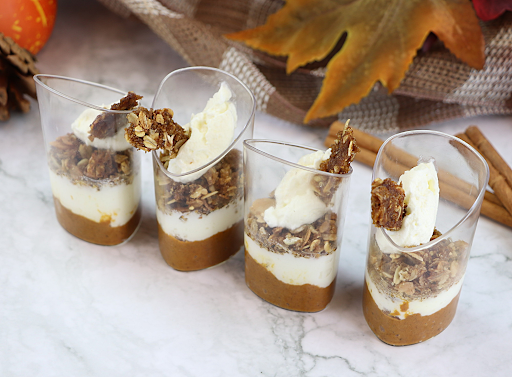 Pumpkin Pudding
Oat Crumble
Remember, orders over $50 ship for free. And they ship scary fast from our warehouses in Toronto and Vancouver.
Spooktacular restaurant ingredients for Halloween

You can't ghost these high-quality restaurant ingredients. It'll be love at first bite once your customers sink their fangs into them 🧛🏻‍♂️. Conjuring up specialty spooky treats doesn't mean more work for the kitchen.
Using high-quality ingredients in your cauldron actually cuts back the prep and clean-up time you need to do.
These ingredients do the work for you. You could almost say they have minds of their own...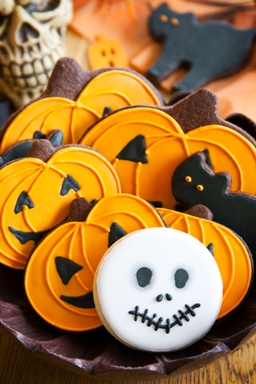 Create a spectacular presentation with a palette of edible colour. Orange Food Colouring is made to impart colour to food and drink. The intensity depends on how much is added—a little will make a peachy shade, and a lot will make an intense orange.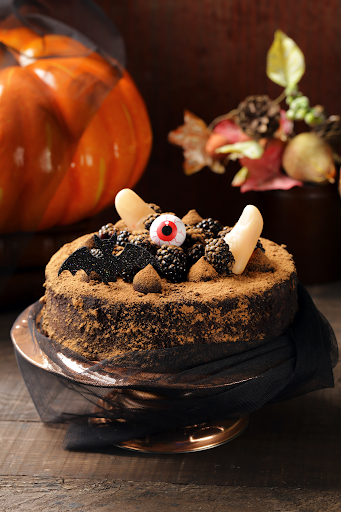 Remember telling spooky stories by a campfire with friends and roasting marshmallows to make ooey-gooey s'mores? The sweet combination of graham crackers, roasted marshmallows and chocolate all melted together in one yummy dessert sandwich is something you'll never forget.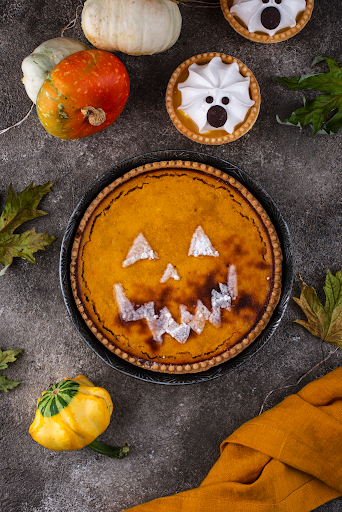 Skip carving a massive pumpkin and get that slightly sweet pumpkin taste into your pies and cakes. Free of preservatives, artificial colours, and artificial flavours, this puree provides that fresh pumpkin flavour your customers crave.

Cocktail ingredients to mix in your cauldron this Halloween

And, while you're at it, check out these must-have cocktail ingredients for the upcoming spooky season. We're just here for the BOOs 👻. Your customers crave a cocktail that's fun. New. Tasty.
Something they can photograph and make their followers a little jealous.
Give them something to get psyched about this Halloween with high-quality cocktail ingredients.
Check out what all boys and ghouls are craving this Halloween: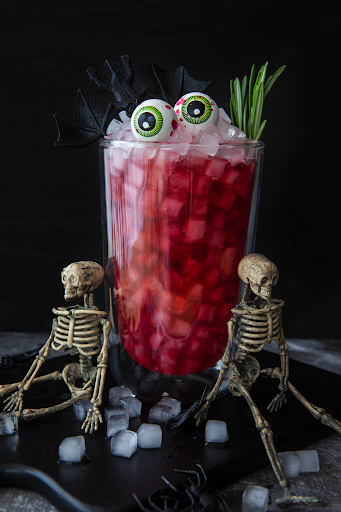 There's nothing like tart and ripe cherries to make your cocktails a little creepy. Put a scary spin on classic drinks such as the Ben Franklin or Manhattan, and add a drop of red for that fake blood effect.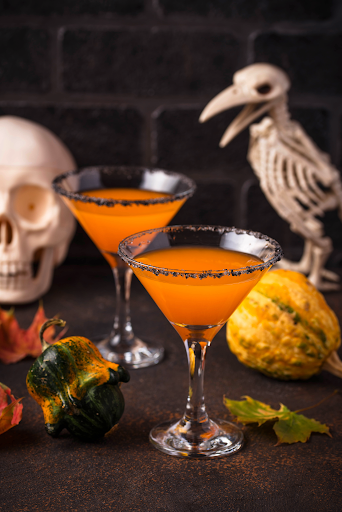 Shake up that classic slightly sweet pumpkin flavour with spiced cordial syrup. Stir it up with sweet vanilla vodka to make a toasty Pumpkin Martini. Or mix it into whisky, cream, and a pinch of nutmeg for a Pumpkin Pie cocktail.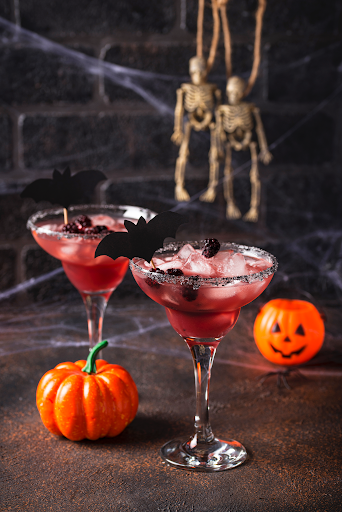 Stir in notes of cocoa and vanilla to your spooky spirits this season. Add the sweet scent of red velvet to lattes or velvet cocktails and add a dash of red food colouring for a blood-red finish. Use it in cakes, creams, and frostings too.
Once again, you qualify wholesale pricing on orders with a minimum value of $300.