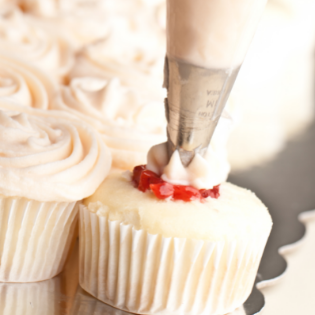 Pastry Decorating
Whether you're piping buttercream or mousse, our collection of pastry decorating supplies will complement the artistry and precision of your hand. 
A small minimum order of $50 gets you free shipping, so you can try a new, smoother cake turntable and a complete, unique set of piping nozzles without wasting a single dollar on shipping. 
Your freedom to create unique and attractive pastries will soar with pastry decorating tools designed to give you unique and enticing textures to work with. 
Outfit your kitchen with premium basics, like:
Piping bags that are almost twice as thick as your existing bags, so thick icing and prolonged pressure will never result in a popped bag.

Cream chargers that create whipped cream with perfect consistency every time.
Your order ships fast from our warehouses in Toronto and Vancouver, so you have the pastry decorating supplies to create something magical when inspiration hits. 
Whether it's flowers, shells, or the classic swirl around the edge of your Belgian cherry-chocolate cake, you can find your inspiration in the decorating supplies below. We'll get them to your kitchen fast.